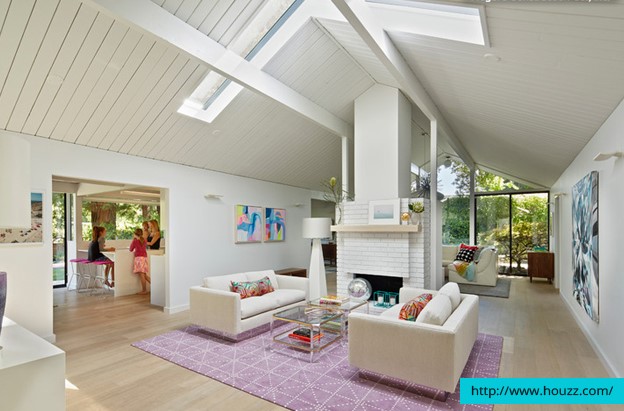 Every year, new trends jump into interior design, and if we talk about 2015 color trends then this trend washed away some old myths about color combinations. And there are always some traditional rumors which should be waived off from or minds. So for those who started their career in interior designing and who are just searching about it for sake of their interest we put together some basic and old myths about interior design. These are some common things which we should keep in our minds while designing a space.
White Ceiling
Paint the ceiling always in white to make your space more spacious.
We all know that white reflects the light better than any other shade and this is the typical color for the ceiling as well, but there's no interior designing rule that says you have to use only white for the ceilings. White really doesn't make your room larger but it makes your room brighter so coloring the ceiling two shades lighter than the wall color can help you do the same, it will make your rooms feel more bright and spacious.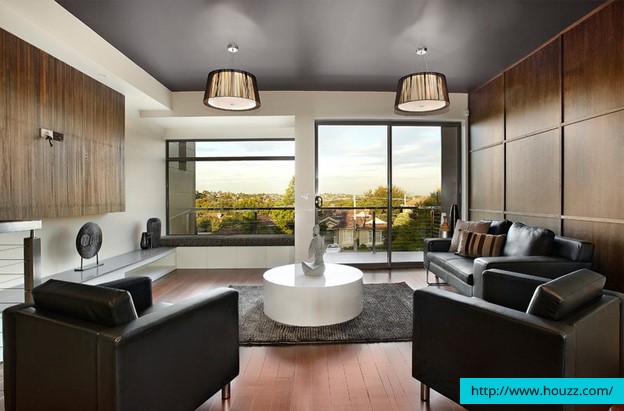 Dark Colors create depressive environment
If you use dark colors then they will make you feel depress, low and make your space small.
We should always remember the rule that light reflects according to color shades we use, so if you use dark colors in small kind of rooms then it will create only a cage like effect and make you feel so bounded and will affect your mood according to this. So use the dark colors in a room with couple of windows where natural light can come inside, use light color furniture and accessories to reflect the natural light more. And if you have a high ceiling in your room than you can paint you ceiling with a dark color to make it feel more down.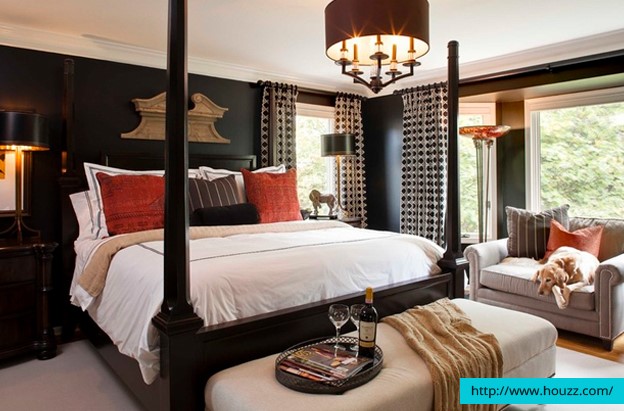 Everything Should be Match
Yeah there is also a so called myth that everything in your interior should be match.
Although this is good to match up the color scheme with your furniture or other accessories but this is not really necessary to match up everything, you can go beyond and play with some catch and cozy color combinations. You can always play with your choice of different colors, like if you like green and yellow then try to find out the different ways to mix and match these colors in interior color scheme. This is always cool to pay with new ideas. Check the image below, it will help you to think beyond this typical matching myth.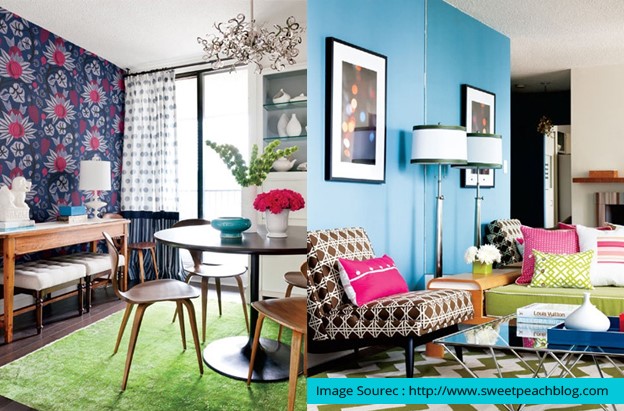 Pastels are feminine
There was a time when people used to consider pastels as feminine color scheme.
We've already explain in our article 2015 Color Trends You Should Know About that pastels are not feminine anymore, Pastels have come a long way from only showing up in nurseries or in kids rooms, we can combine them with zesty modern color schemes to get the comfortable ambience in our favorite spaces.
Kids Room Should be in Pastel or Primary Colors Only
This is not true to limited with the primary colors only is the only way to color your kids room.
Colors have the ability to change your mood and behavior. This is really true for kids, who can be extra sensitive to color's impact. So the importance of choosing just the right color for a kid room shouldn't be underestimated, keep in mind that every child is different; these color generalizations doesn't apply to all the kids so we should always be creative to think that which color will impact more positively to your kid's brain. This information from The Complete Book of Color by Suzy Chiazzar can help you get started.