Need some inspiration for your interior design?  Then have a quick look to our inspiring collection of few furniture pieces which could be your featured item for your favorite spaces.
Furniture is the most and very first important thing for your home interior design. A good furniture is the key of eye stopping interior design and it should be something like which cannot be go out of style, so we have found some good examples for you. Have a look to our collection!
Bookworm bookshelf and Sofa
This modern bookshelf by Dutch design studio Atelier 010 combines the comfort and style together so you can engage yourself in the world of books in the comfort of your own home.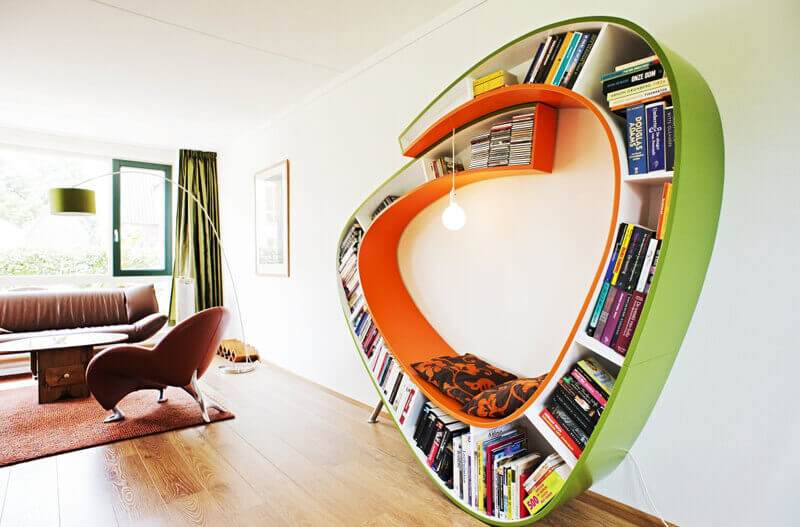 Swing Table
There is a saying, "WE DON'T STOP PLAYING BECAUSE WE GROW OLD, WE GROW OLD BECAUSE WE STOP PLAYING". Swing Table was designed Christopher Duffy for Duffy London. This design can create exceptionally fun experience to your life whether it's a family meeting or a mealtime you can have lot of fun with this modern and stylish swing table.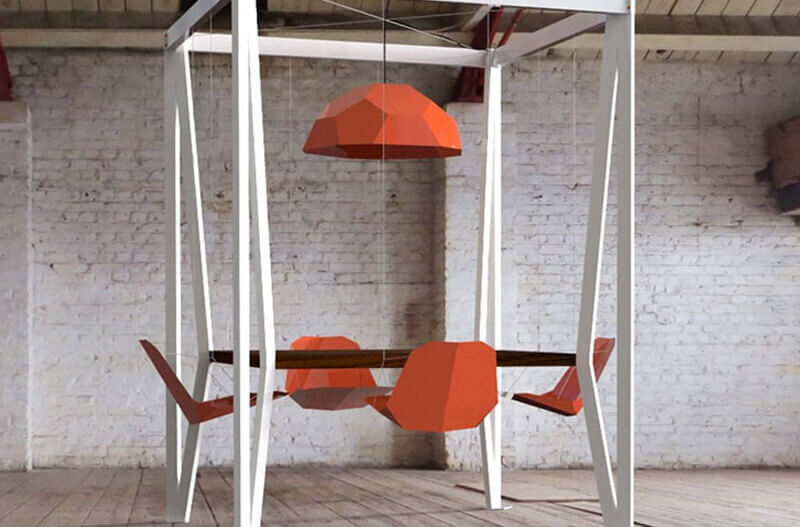 Garden Unique – Bye Bye Wind by Marco Marotto
Have you ever faced problems with the wind being a little too strong when dining in your backyard? This set of table and chairs can help you put an end to those problems thanks to its unique design.  We have hidden crushing bottles in the centre of table and in the back of the chairs there is a container that works to accommodate objects of various typology from cellular to tool.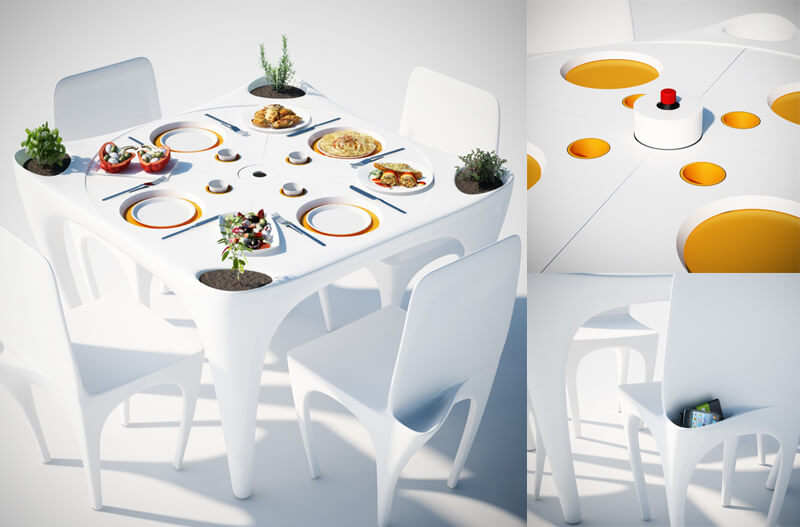 Cradle Chair
This highly comfortable chair is designed by Richard Clarkson with the thought of child side in some adults, along with collaborators Grace Emmanual, Brodie Campbell, Jeremy Broker, Eamon Moore, Kahlivia Russell and Joya Boerrigter, they have ventured a pretty good practical design.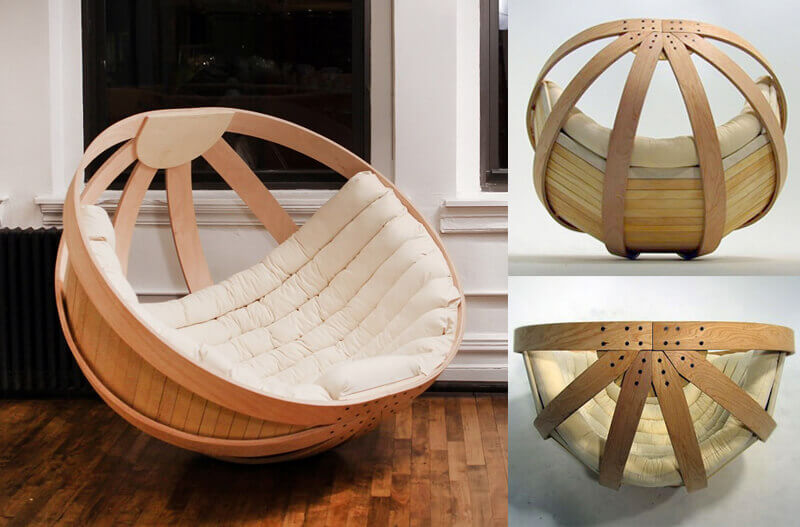 Furniture Shaped Like Animals
There is a lot of international designers who has created very beautiful and artistic animal shaped furniture pieces. Animal Creative elk bookcase can be the imposing centrepiece of your living room decor or you can have this Koi fish console in your bedroom from Ivy and Vine.