The small space kitchen interior design should be more than just space filling and this is a tough task to organize your kitchen in a small space. A small kitchen also has its own advantages, we should not think negative always for small space: it's cozier and you don't need to look for needed things for long because everything is in front of your eyes. So here are some hacks that how you can utilize your small space and make it a comfortable place for you.
We have gathered some interesting, and decorative hacks and tricks as to place all your cooking tools and to organize your tiny kitchen. The best thing is that these hacks a fit into your family budget and will not exceed for you budget line. Take inspiration form our collection of clever hacks and tips and make your dream kitchen work according to your choice.
Add Table Lamps
Place table lamps on your island or dining table to make your kitchen feel like a room and little warm. This trick will enhance lightning in your kitchen at night and will give you some fresh look.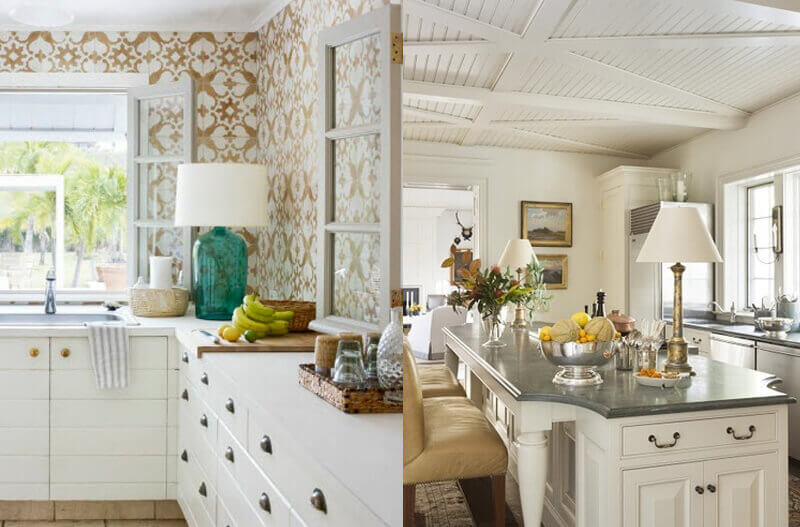 Choose Light Color Pallet
Yeah! you are right we will use this traditional hack to make our kitchen little airier, if you are making a fresh start for your kitchen space then start with choosing a soothing light shade of your choice this will give you an illusion of more space in your small kitchen. If you have dark color cabinets or floor, paint the walls and ceilings and everything with white color to make it feel enhanced.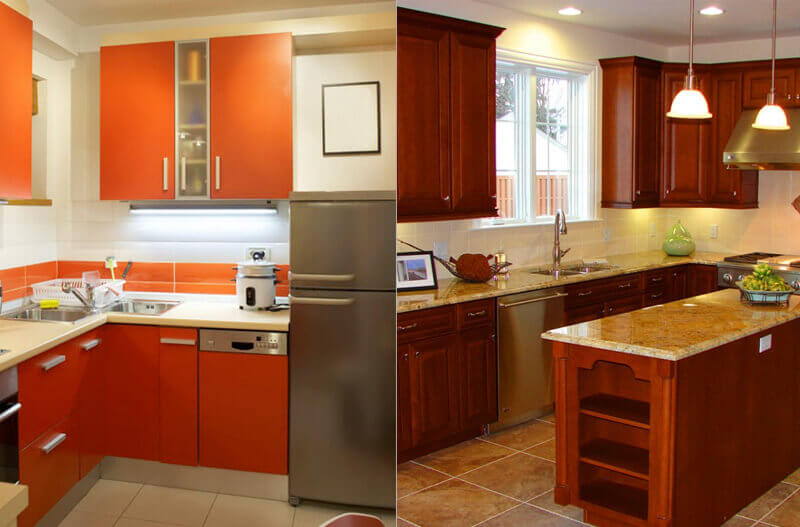 Add Shelves To The Walls
So do you have an empty wall without enough storage? Hang a couple of rows of shelves there without thinking too much they can save you by messing up with your kitchen appliances. For an organized look, group plates, bowls and cups on one row, organize snacks in attractive containers on another and so on. Try to place some attractive crockery over there so it will give some fresh and good look and you are done with a nice and clean kitchen storage hack.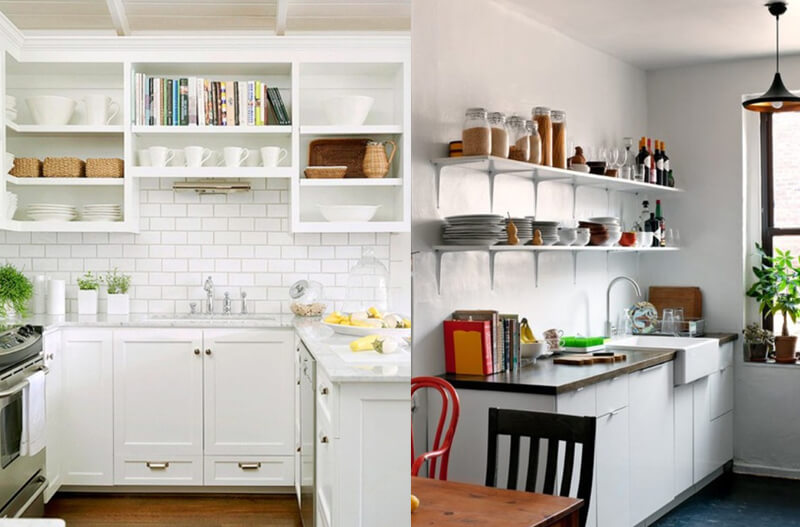 Turn Your Fridge Into A Spice Rack
So here we come with a time and space saving hack for small space kitchen, you can turn your small spice jars to the magnetic jars so you can stuck them on your fridge. Learn how to make these cute magnetic spice jars on Dav.i.son.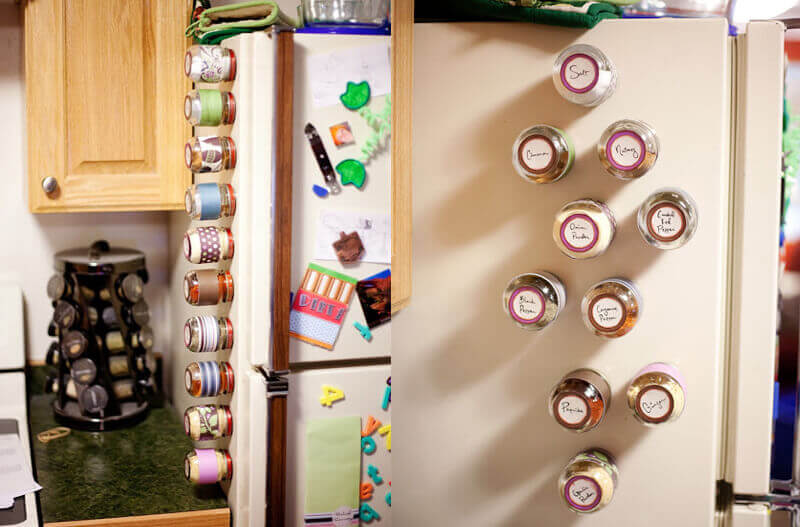 Add Rolling Shelves In Your Cabinets
Don't even waste a single corner of your cabinet. You can find a huge range of rolling shelves in market or you can even hire a carpenter to build that for you as per your cabinet space requirements.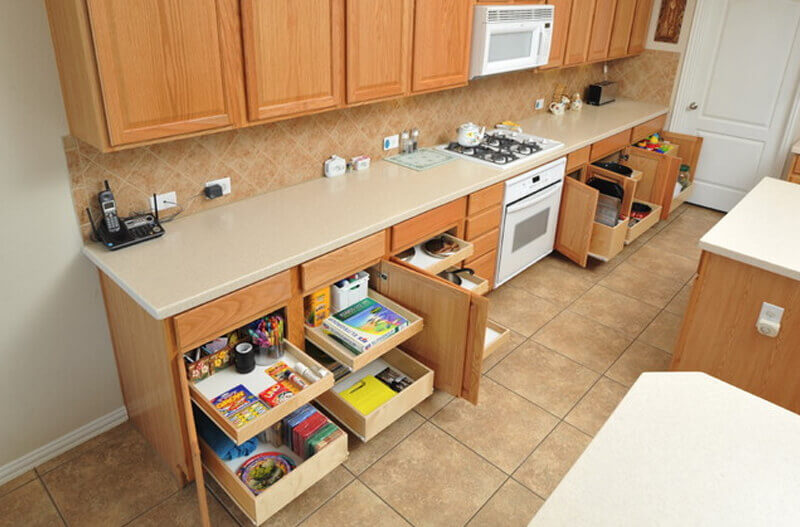 Use The Sides Of Your Cabinets
You can add a rod to the sides of your cabinet to hang kitchen utensils or you can add some baskets to the space left near to your cabinet. You can take an idea from the picture below.