Coffee tables are the one which we can find in every single house and most of them end up looking not organized or kind of same. Covered with old books or such things which are not even necessary. A coffee table can play very important role for a organized and stylish look of you living room. We are here to help you out that what you can do for making your coffee table trendy and stylish.
Use Tray And Candelabra
One of the best design elements to use on a coffee table is candle stands and a tray. Trays can be square, rectangle, round, wood, baskets or even acrylic. Whichever tray style you like, you can just go with that and place candelabra to add some height to the table elements collection.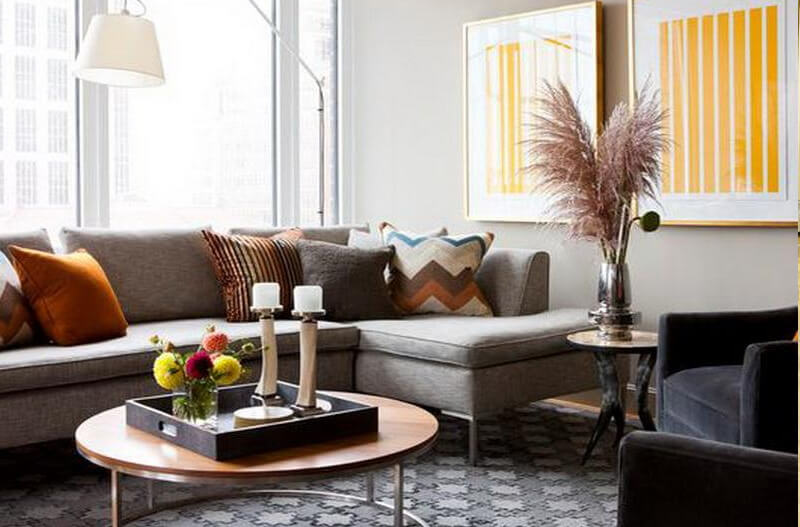 Objects On The Books
Books are great things to layer easily and they balance any kind of objects very well. You can have a flower vase on top of the books to add some organic feel, or you can try some Personal Pieces to place on top like a colorful jewellery piece or calligraphy brushes.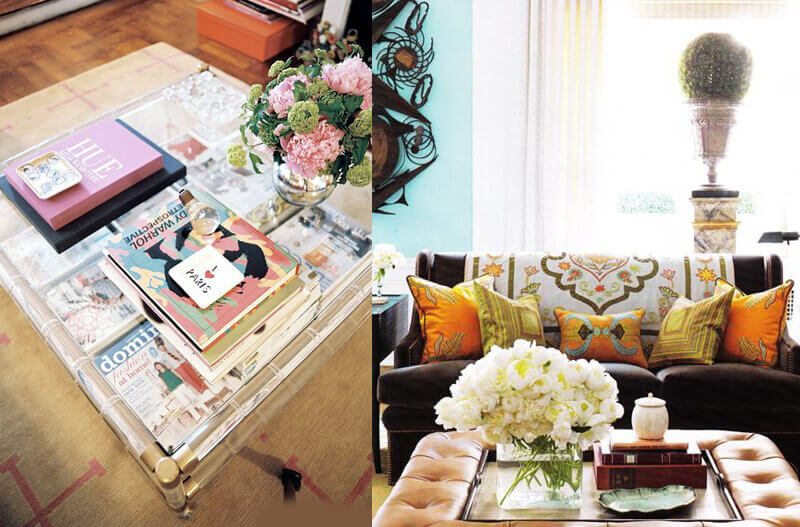 Squares On Circles Or Circles On Squares
This trick can create a eye catching appeal to your coffee table. A square shape tray on top of round coffee table can look visually stylish, you can place a nice round candle and round pottery in the tray to make it more managed.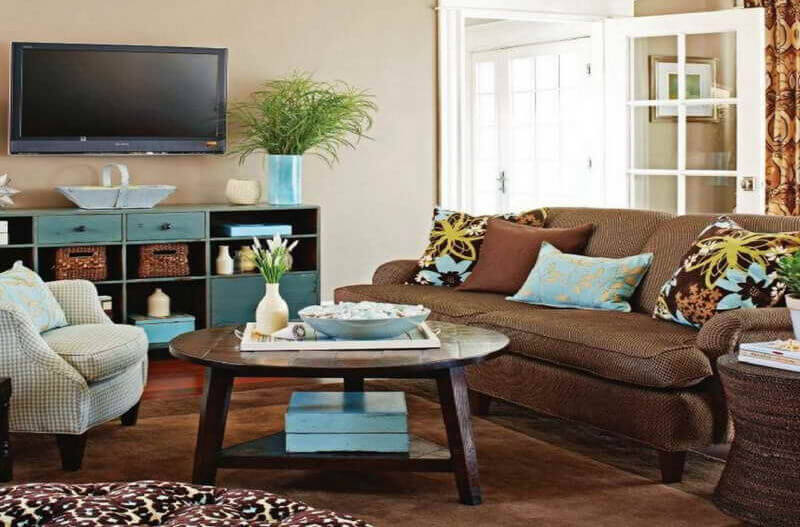 Vary Heights
In our very first point we have mentioned to maintain the height of the objects on coffee table. this is a  very nice trick to keep viewer's eyes moving around your coffee table objects and this create a visually appealing impact. We can fill or tray with objects that have differing heights.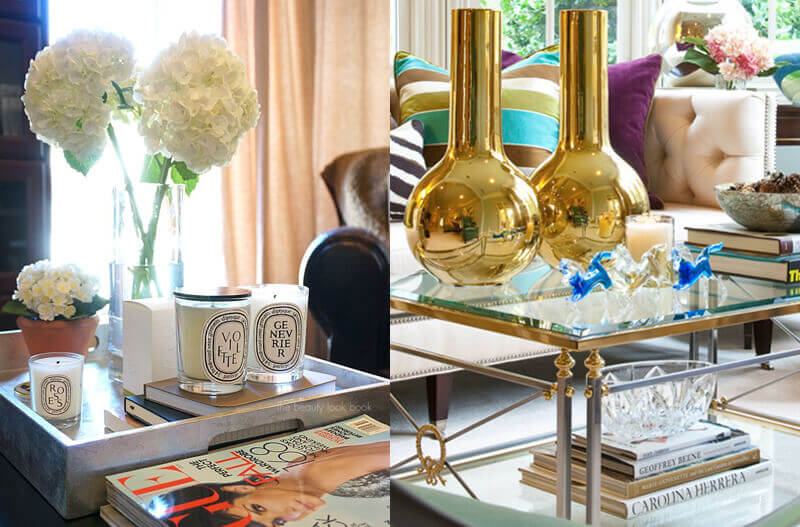 Succulents And Terrariums
This is an excellent option if you want to skip the flower pots, this trick can balance the natural impact for your coffee table collections and you don't need to replace them like flowers needs to be.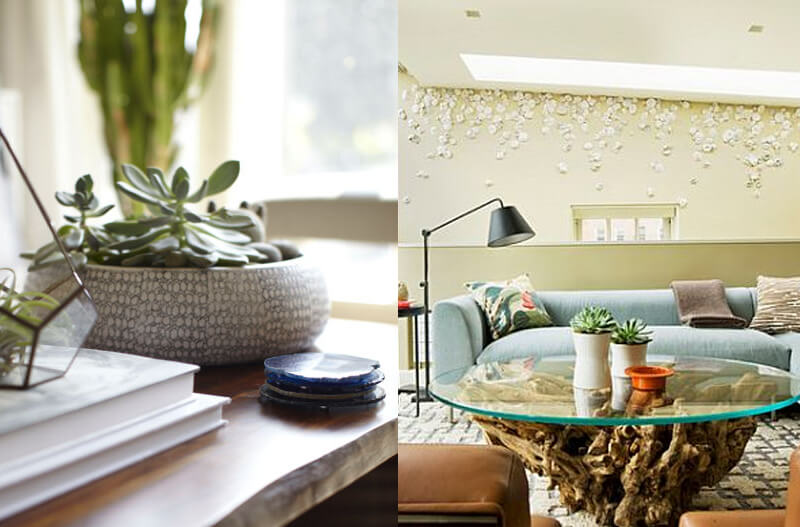 Arrange A Favorite Collection
You can just arrange some elements from your collections, like books, lantern, wooden fruit bowl, some kind of accessory, crystals, glass bottles or colorful jewellery boxes. Whatever suits your style you can try to place on your coffee table and let see if it works for you or not.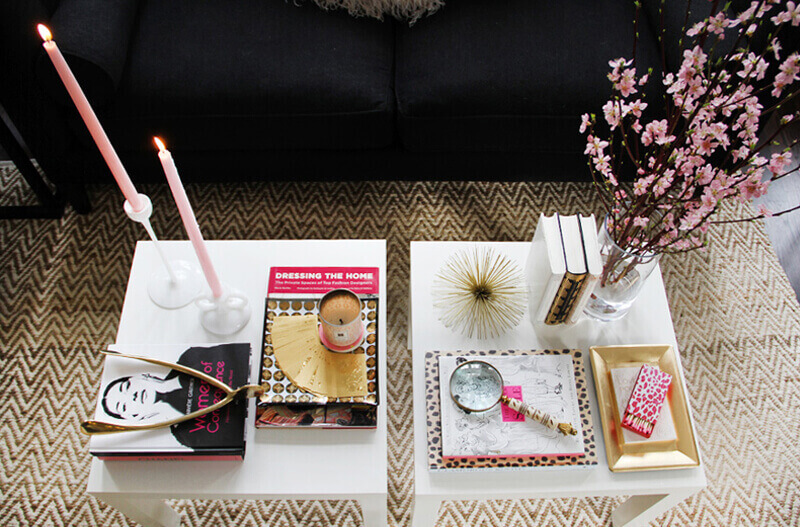 A Casual Drape
You can just drape it casually with some kind of textured cloth to achieve a classy and elegant coffee table look.its simply add some texture to your arrangement and add and additional layer.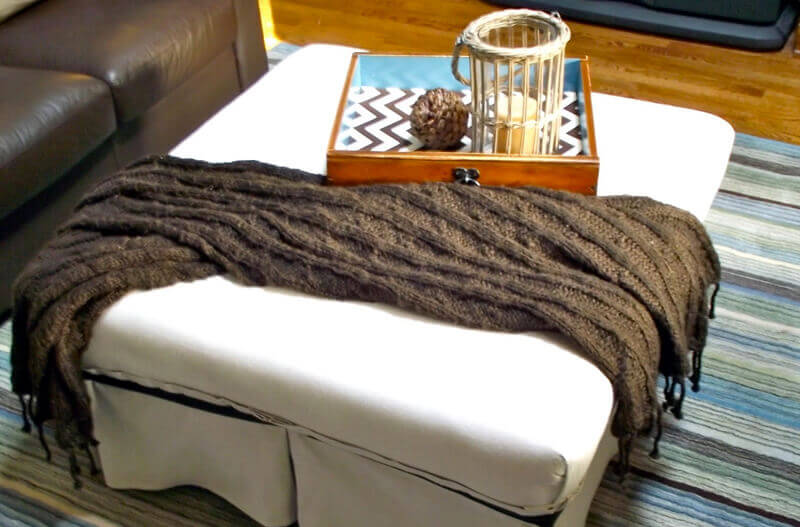 Two Coffee Tables
Instead of a single coffee table you can place two small coffee tables but you will need little more space if you want to add little large coffee tables. add some eye-catching sculpture to add some drama to the arrangement. Small tables  has their own advantage you can move them easily whenever you want and use them for extra seating also if they have little also.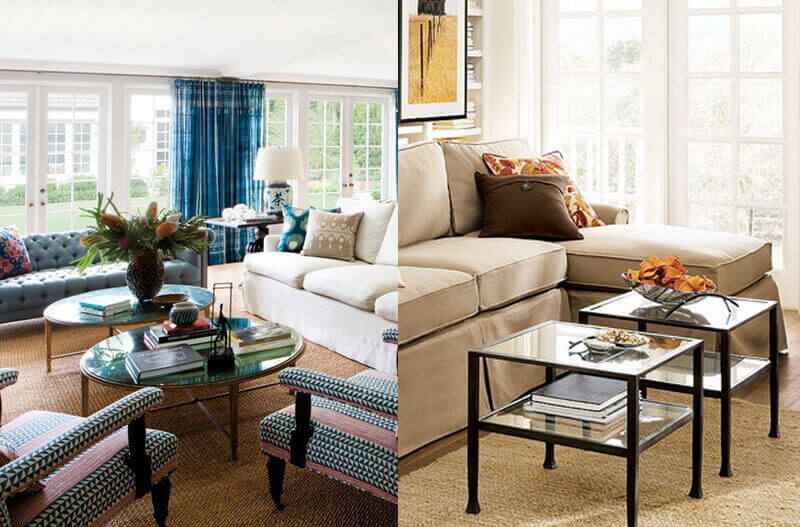 Try A Simple Arrangement
If you don't want to work much on your coffee table so you can try to be simple because simple is also classy if we arrange it smartly. Place a small table besides the sofa and place a table lamb and photo frame with some silver décor pieces. Leave your main table simple with a small plant and a magazine. You can take the idea from the below image