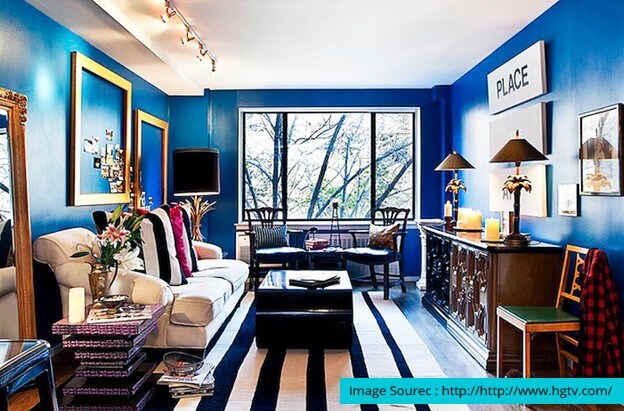 An Intelligent interior designer knows that decorating rules are made to be broken on some specific occasions like if they are decorating a small space. If you are not an experienced designer and wondering if you should break the rules or not then let us tell you one thing "THIS IS COMPLETELY OK TO BREAK THE RULES BECAUSE RULES ARE MADE TO BE BROKEN". Every space is different according to the person who lives there so feel free to plan your interior according to your taste. Consider the following tips when decorating a small space.
Don't Combine Old and New
One of the easiest and fastest routes to making a room boring is sticking to a single style or period. The most liveable and inspiring rooms combine old and new variety of styles to give them an effortless sense of interior design. If you're more mix-it-up than matchy-matchy, then give importance to this post. We know you like to break the rules, but there are still some basic guidelines to mastering the mix and match style. An easy way to mix old and new is to consider a room's architecture. If you live in a 90s house, you can gather some period pieces, and add some contemporary lighting or accessories to bring the interior into the 21st century.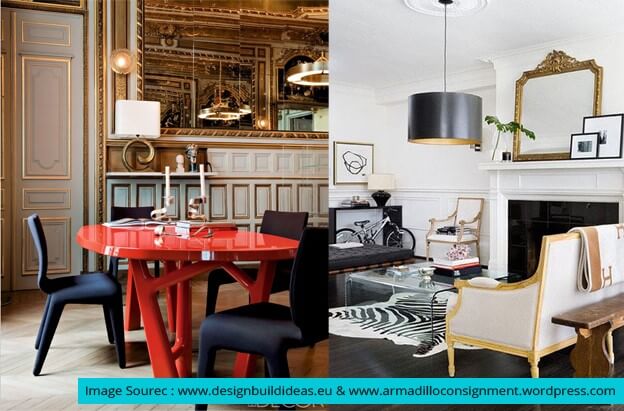 Wood Furniture Style Should Match
If you are thinking about matching your wood furniture in the house then please don't think that much. A lot of the finest furniture uses a wild mixture of woods and colors in an intelligent, beautiful and very decorative way. There's nothing wrong with mixing wood furniture in your house, however not all woods go together equally well. But you can play with choices of wood furniture like our below inspiration.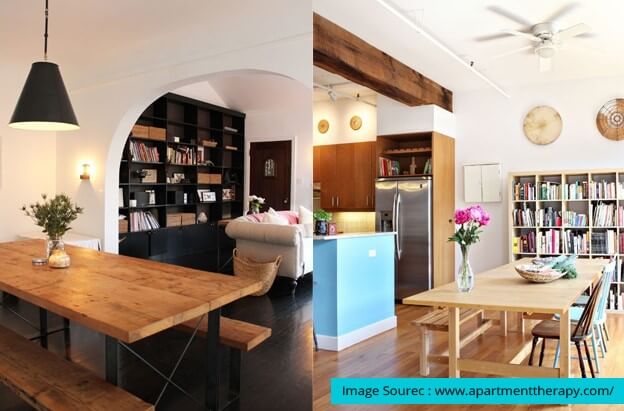 Small Room, Small Furniture
A small room doesn't require small sized furniture. Scale and proportion are important factors when we decorate a small space, Reality is if we use some large furniture pieces in a small space can create the illusion of a bigger room. Arrange some large furniture in your small space by skipping some unnecessary things such as nightstand, coffee table or bean bag. In a small bedroom, you might select a queen-size bed for your comfort, over-size headboard to create or long curtains to create a sense of height.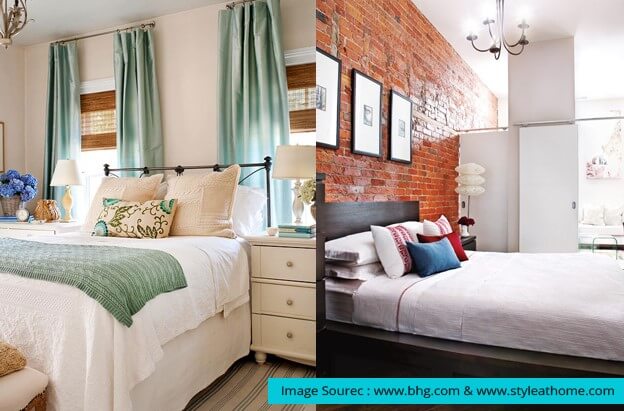 Small Room Should Painted in White
This is completely false that you should paint small space in white only to make your room more spacious, white reflects the light even more better in comparison of other shades. But with the dark shades you can give more depth to a small room. Paint a wall with a dark shade and combine it by painting other wall in some light shade this will give your room more depth and it will look spacious, just remember to make it more balanced with some reflective accessories such as mirrors and metallic showpieces or some white furniture. If you have a room with a single wall of windows, the dark accent color will frame the sun light and will give you the illusion of more space.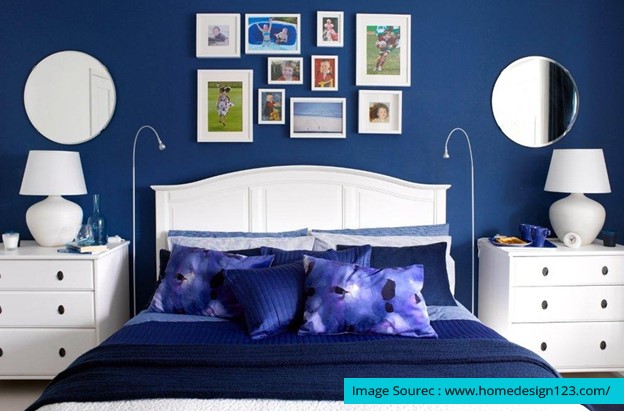 Sofa Set is Most Important Piece of Living Room
This is an old rule that says living room must have a sofa, this is somehow good to have a sofa set of your choice but two or four armchairs can do the same trick. If space is tight, try your choice of chairs around a coffee table instead. For adding flexibility, make the coffee table a tray-topped which can be used as a seat, or add a flower pot on the coffee table to the arrangement.