Make a small space look bigger with these design ideas. Interior Designology helps you create a luxurious and relaxing home decor. Find small space design inspiration and create a house where friends and family come together.
Window Magic
The curtains behind the bed gives your room a cozy feeling and make the ceiling appear higher and draw the eye up, while a perfect window seat with soft patterned cushions also gives you attention grabbing spot. Small side tables can do the trick for extra space/storage, add extra seating in front of your bed. Don't fill your space with lots of unnecessary things, you can search for the double duty furniture for your small spaces.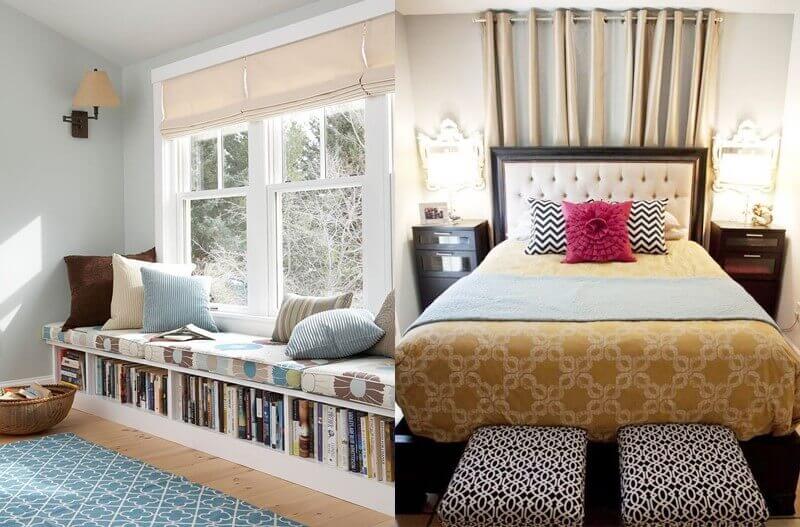 Turn A Window Into A Dressing Table
Don't you have a room for dressing table? Try this idea from interior designer Jane Taylor's London flat. Here, a mirror-lined dressing table fits into the window reveal in the main bedroom. If you have less space in your room, the table can also perform double duty as a stylish desk.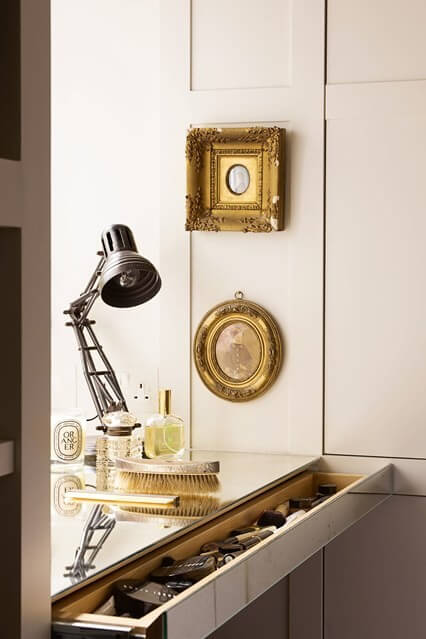 Wardrobe Behind Curtains
Curtains are not just for your windows now, you can use curtains as your wardrobe door. Curtains can give you a classic and soft look to your room and they are your wardrobe could be easily accessible to you. No more things hiding behind doors or in corners which you can't reach or see. Hanging curtains as wardrobe doors can give some airy illusion to your space.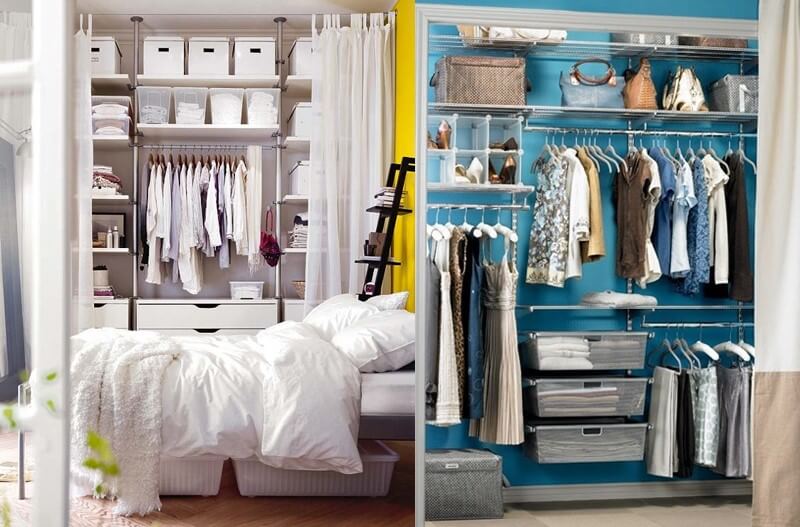 Under Stairs Storage
Never leave the space empty under your stairs, this could be great hack if you are having small space and out of storage space. You can install some cabinets under your stairs for and extra storage or can add a seating arrangement there so it will work as extra seating also. You can even try to make a small office out there, take some inspiration from our Under Stairs Storage ideas collection.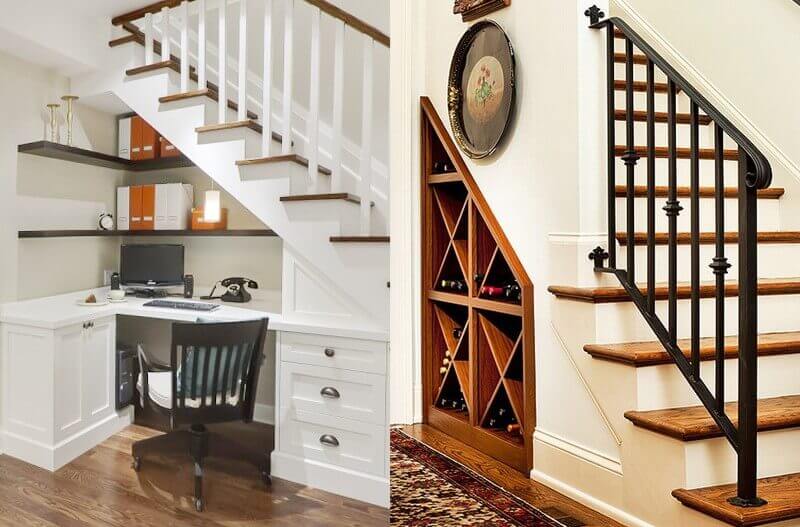 Hidden Depths
Victorian terrace house in west London by Clare Stevenson and Claire Sa has a smart small office in their kitchen cupboard. You can utilize your spaces by making your furniture as a hidden storage, get some inspiration from below image.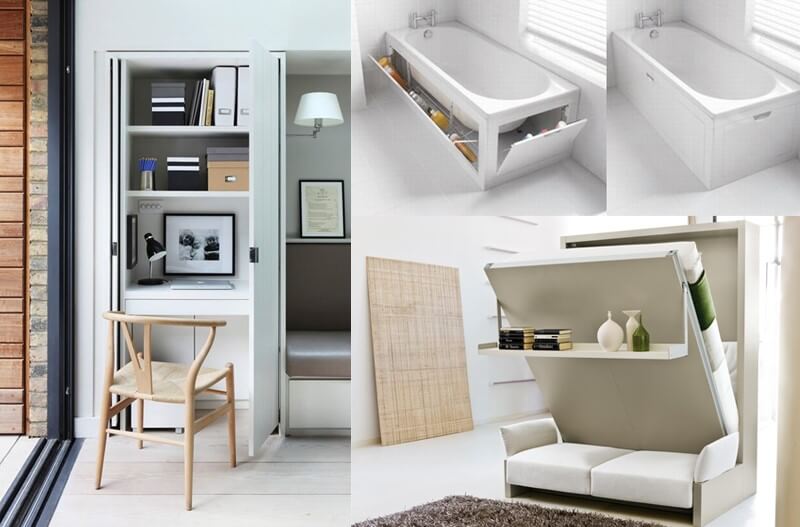 Mirrored Wardrobes
Mirrored wardrobes are very clever hack for small spaces to make them more airy, as we all know that mirror bounce the light very well and it could be the outside light or from your own light fixtures. Mirrored wardrobes also do double duty as you don't need to place a separate mirror for dressing.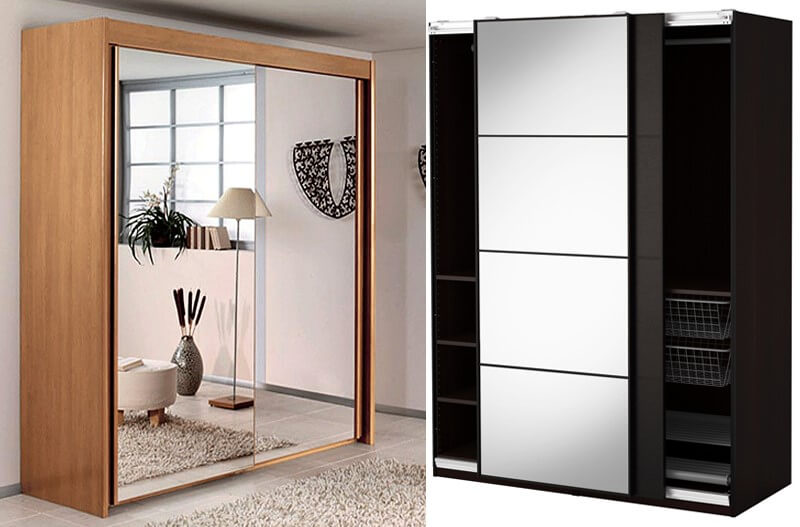 City Storage
Make the city guest room a place where people can get sort of things like books and relax there, suggested by Veere Grenney, the creator of this jewel of a room. 'The fabric-covered walls and tented ceiling feel luxurious and classic. A shelf full of good books is an essential. It is the easiest way to make your room full of life and character.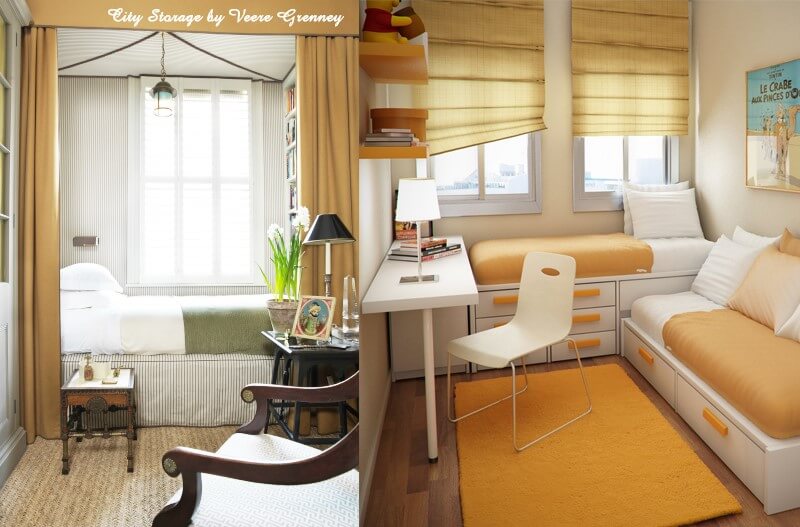 A Cupboard Kitchen
Can you imagine your kitchen in a cupboard? Your answer must be a big NO! But let us tell you one thing, this is completely practical and space saving trick. This cupboard kitchen takes the place of exposed kitchen units – a practical and good-looking alternative. A drop leaf dining table can be discreetly folded against a wall when not in use. You can check the complete design inspiration for small spaces at www.houseandgarden.co.uk.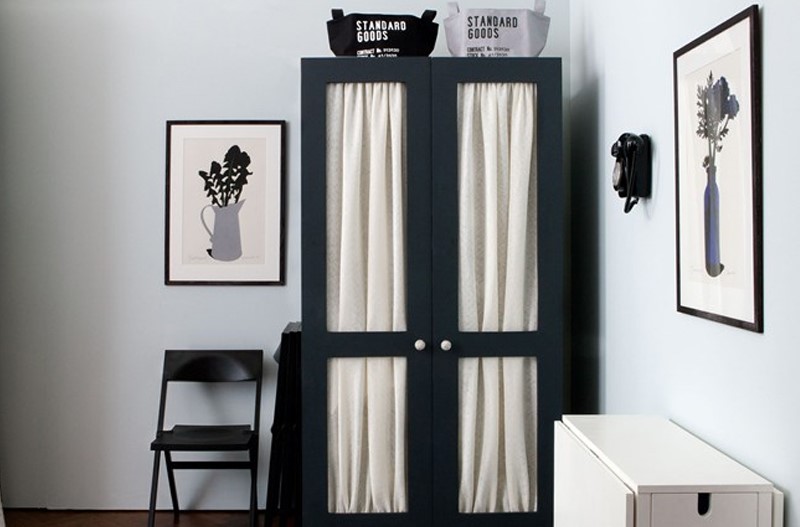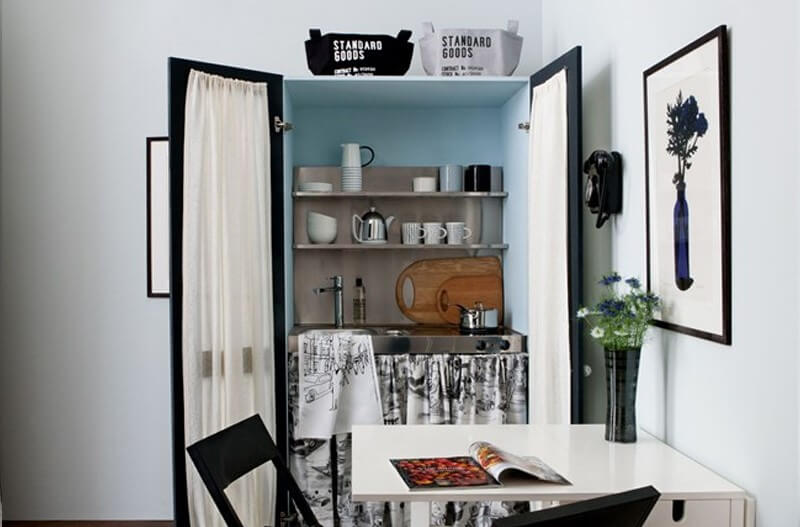 Neutral With Pattern Wonder
Confuse, what color scheme should be used for your small bedroom? Patterns with neutral colors are great for small spaces like bedroom or living room. Get inspired by below bedroom, it has very nice pattern on a single wall.