We all love chic home decor and accessories but unfortunately a lot of us can't afford buying antique decoration items for our home decor. I am showcasing some easy and very cool chick home décor DIY projects for you. I just want to help you out for your home interior decoration ideas and inspirations. Chic home decoration accessories are a stylish way to add some perfect touches to your home interior. Learn how to make beautiful chic wall art, wood tray, vase or lamp shades without jumping out from your budget. Have a look and do try these tutorials by yourself.
Beautiful Chic DIY Photo Frame Tray Project
Aimee Song founder of songofstyle.com did a little DIY project for Elle as a guest, she just turned a picture frame into a beautiful table tray. I am in love with this table tray as it is beautiful and functional at the same time, and the super cool thing is it would be completely in your budget.
Visit www.songofstyle.com for the detailed tutorial.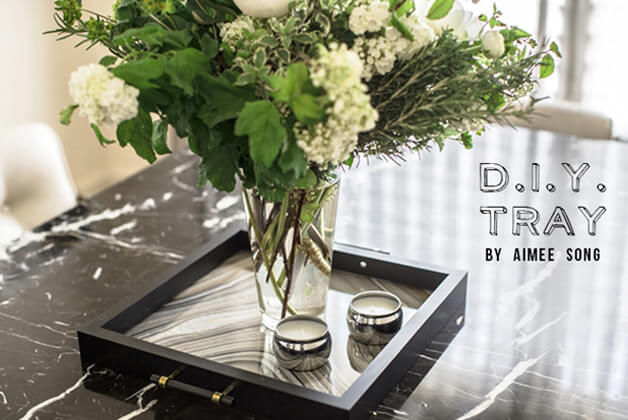 Home Made Colorful Layered Scented Candles
Who doesn't love the scented candles, they just smell so delicious relaxing. I just got this DIY idea of homemade layered scented candles from hellonatural.co, they are just awesome for the Christmas gift or for your own. This easy to do scented candle idea will blow your mind, have a look at the images and follow the steps for achieving the desired color layers.
You can check the detailed tutorial hellonatural.co.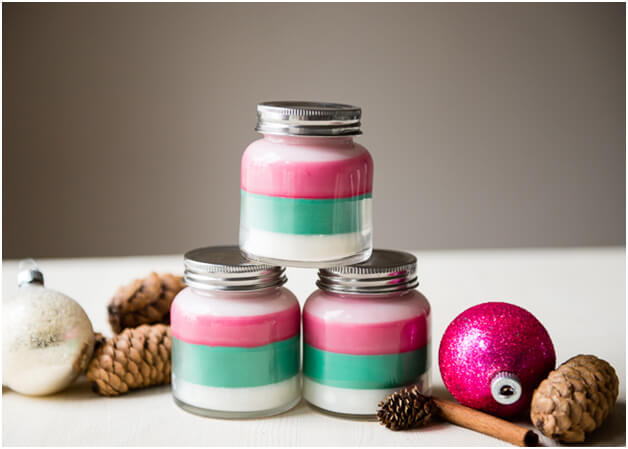 Amazing  Lamp Makeover DIY Project
This DIY project is from athomewiththebarkers.com and it is just fab, an amazing example of recycling the old stuff. If you are finding home decor inspiration then this is the right post for you, we all love the stylish and antique things in our home decoration and soon get bored with our old accessories but now you don't need to throw away the old stuff just recycle it.
Visit athomewiththebarkers.com for the detailed tutorial.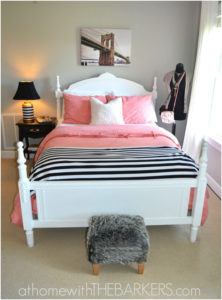 Beautiful Faux Fur Stool
It's not real fur so no need's to be worry about animal rights and feelings, It's just a fabric which looks like soft faux fur. You can create this beautiful fury stool at home, This is such a cool project, modern yet warm and cozy. 
Check the Tutorial on www.delineateyourdwelling.com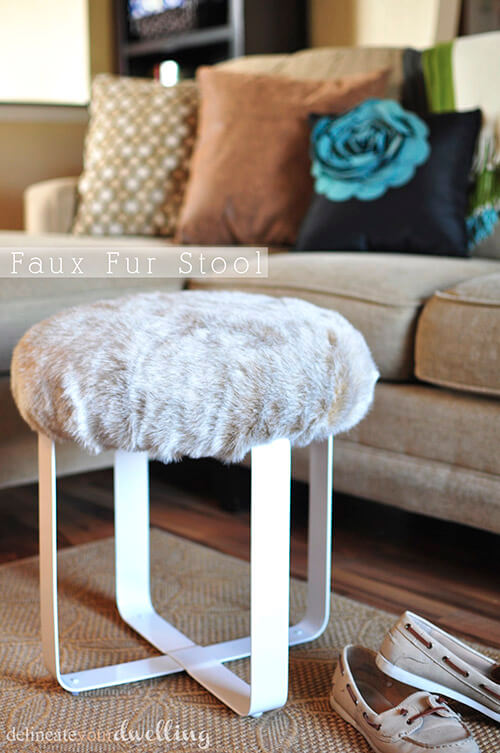 Moroccan Candle Holders DIY Idea
Who doesn't love decorative candle holders, they are just amazing option to decorate your space with more colorful things. They are the perfect decorative accessories for your home. And guess what, I am just giving you a mind blowing idea to create your own candle holders at home and there is no need to hurt your pockets by buying expensive stylish candle holders.
Transform a plain a glass jar or bottle into a colorful Moroccan candle holder, you can gift them or just display them at your outdoor occasion, or maybe create a romantic atmosphere by lighting them into your bedroom. This DIY will surely help you out for your home décor accessories.
Visit www.cremedelacraft.com for detailed tutorial.