Finally, I have gathered some easy DIY projects from all over the interior design blogs to showcase them for easy collection. These easy to DIY are a great example of creative and inspirational work, all the DIY ideas are so clever and cheap to decorate your walls. Whether it as 3d or simply 2d wall décor there's an idea to fit your home and your budget. Below interior design DIY ideas are so beautiful and chic to have for your home décor.
These DIY projects are completely related to their original authors and I am linking back these DIY ideas to their original blogs so you all can go through the step by step tutorials to learn the method of creation.
I am personally so much inspired by these interior design DIY ideas and decided to provide you a shortlist of these easy learning projects, Have a look at them and let me know which one is your fav!  CLICK ON THE BOLD RED TITLES TO VISIT THE TUTORIALS & ORIGINAL SOURCES!
3D Colorblock Wall Art: Bring some colors and shine to your home with this awesome DIY design. It's a great way to make a colorful block wall art.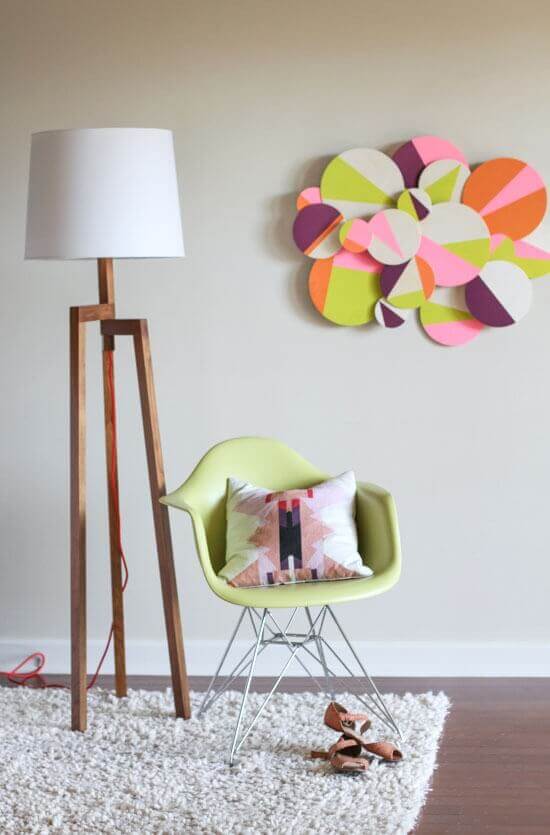 Rosette Backdrop: You can use these bright paper rosettes home DIY as a photo booth backdrop or as an art installation. It's an easy way to add lots of color to your room very quickly.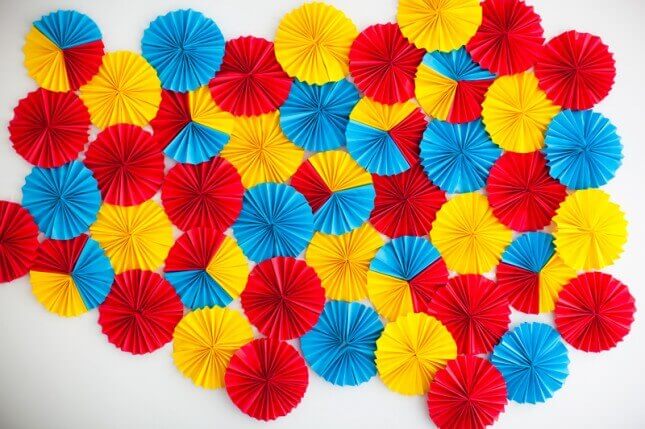 Colorful Kitchen Clock DIY: If you are looking something really new for your wall decoration then try this DIY wall decor project, this is fun to do.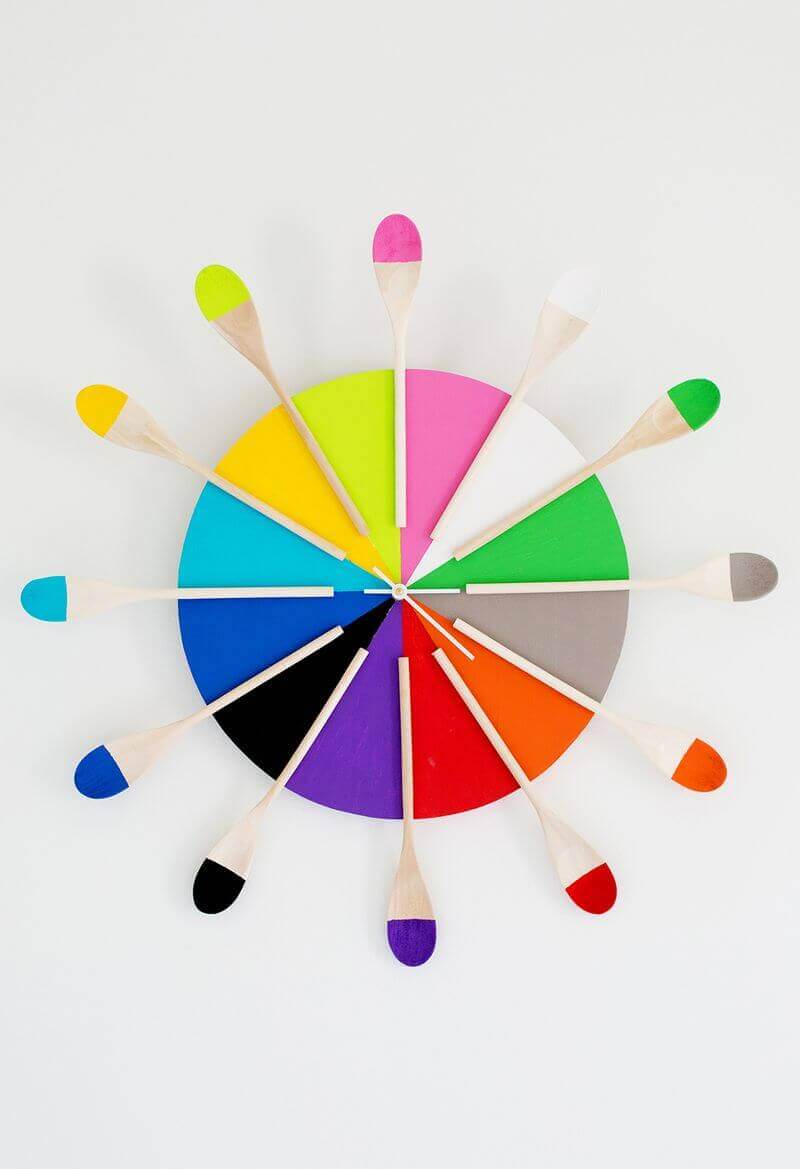 Thumbtack Wall Art: Who knew office supplies could be turned out into a wall art? Using gold colored thumbtacks on a bold color canvas, this a super easy must try wall decor DIY project.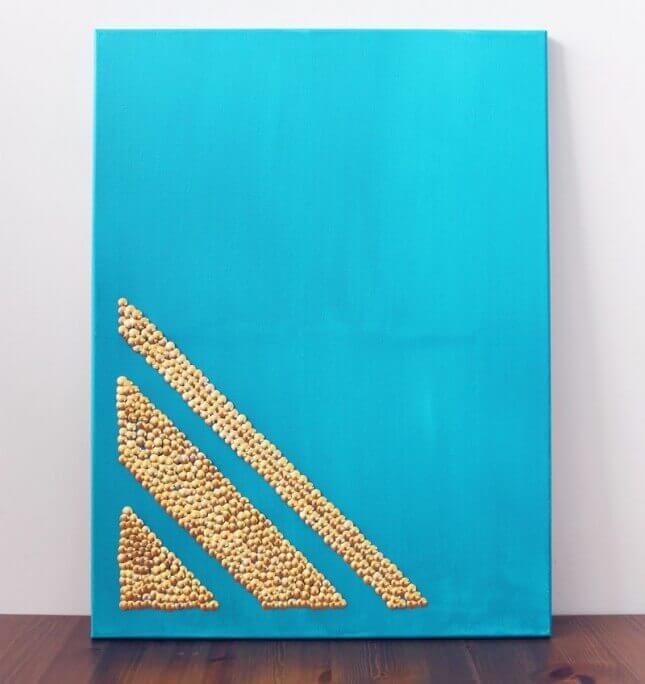 Quotes on Canvas Wall Art: Bring out your old magazines to create the colorful quote wall decor piece, all you need is white paint and old magazines.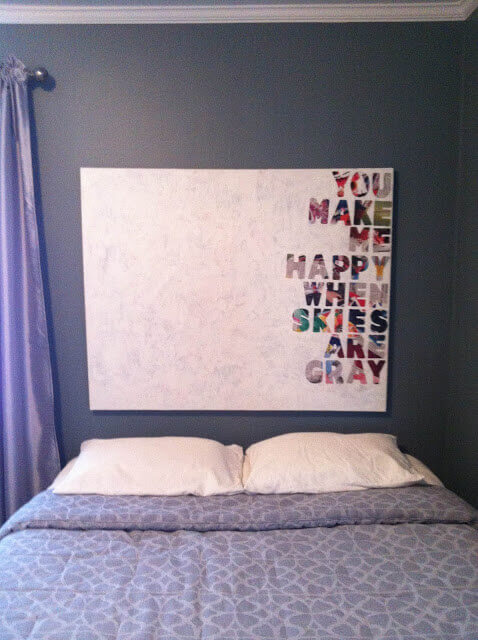 Beautiful Plate Wall Décor: Plate wall decor is one of the cheapest ways to decorate your wall, check out our post for more ideas of plate wall decoration.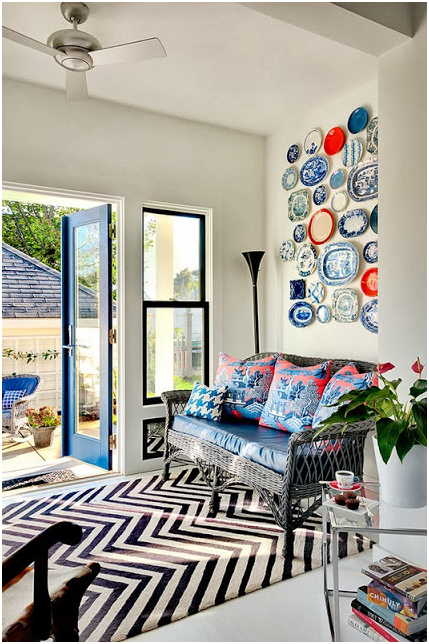 Fabric Panel Wall Art: One of the easiest ways to give your wall a fastest makeover is to cover blank canvases in pretty patterned fabrics, check out this easy and fast DIY wall decor project.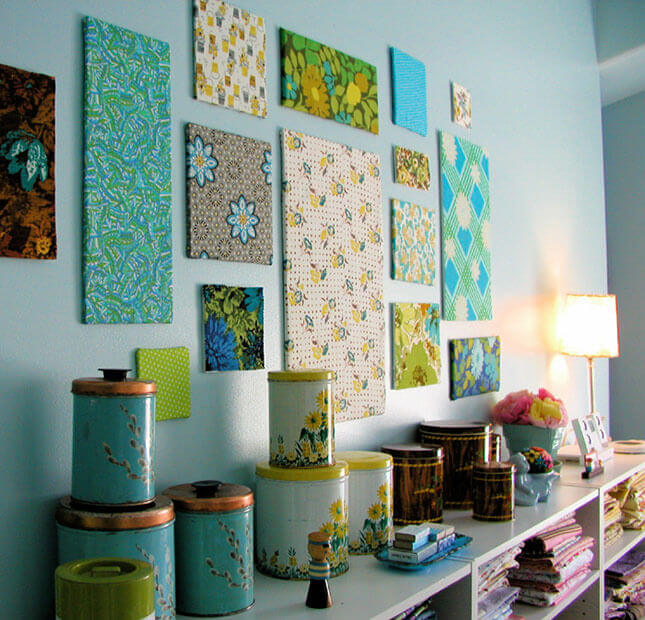 Painted Wood Wall Art: This reclaimed wood project is worth trying, this idea is quite a time taking but the results are super awesome and you will get a cool wall art.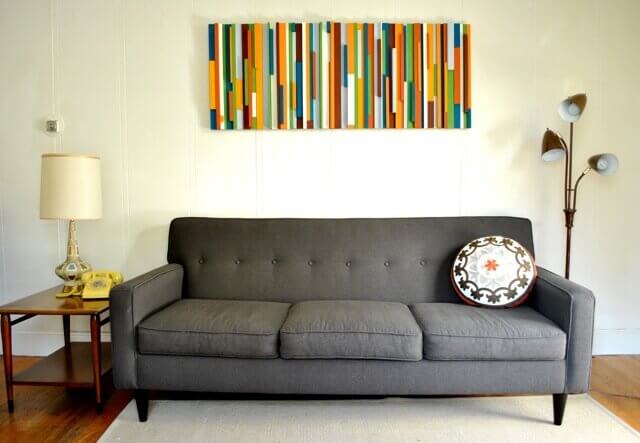 Shoebox Wall Art: Didn't think about recycling those shoe boxes yet? Check this super cool and colorful shoebox wall art DIY project. They can be transformed into colorful floating wall shelves or wall decor with just a few coats of paints and printed gift wrap paper.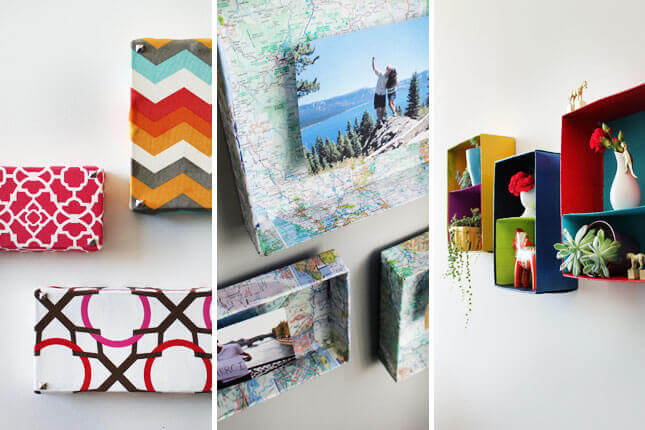 Chevron Outdoor Wall Art: This beautiful outdoor art was made from salvaged pieces of lumber from an interior renovation. It's a great way to re-purpose unused materials.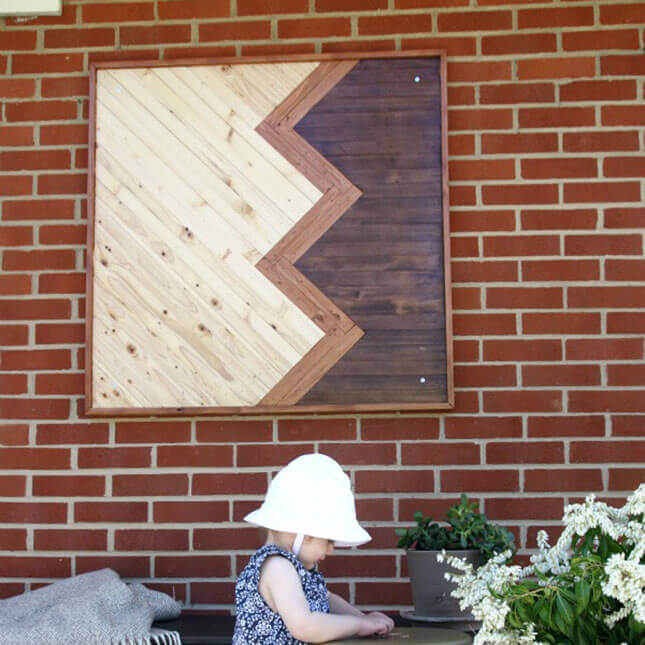 Feather Wall Art DIY: It's all about texture in this DIY wall decor project, this piece could be an eye stopper into your room without any doubt.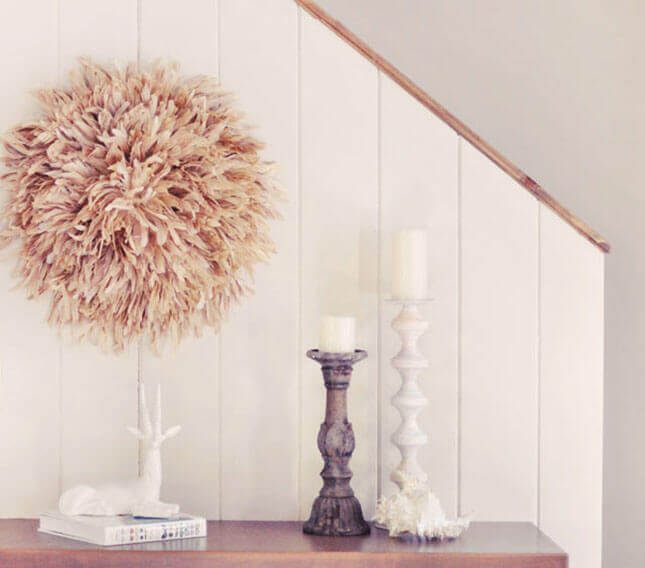 Starburst Mirror: Give your plain mirror some life and touch of style statement with this starburst mirror DIY project. All you need is some branches from the floral supply store, spray paint, and glue.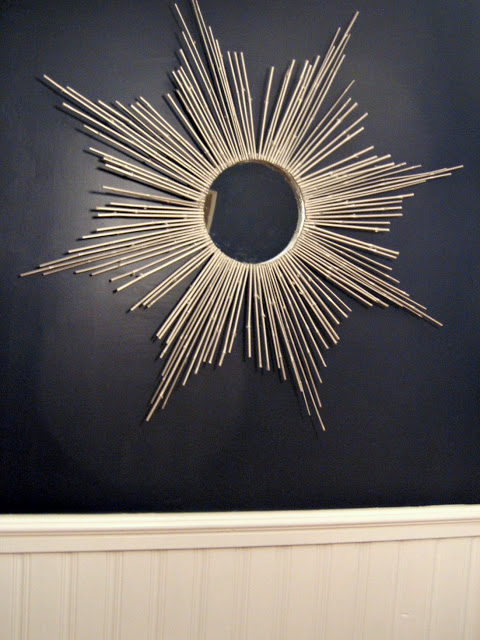 Color Block Painting: The gold stripes on this painting make it feel especially glam and more beautiful, make this chic wall decor at your home without hurting your pockets.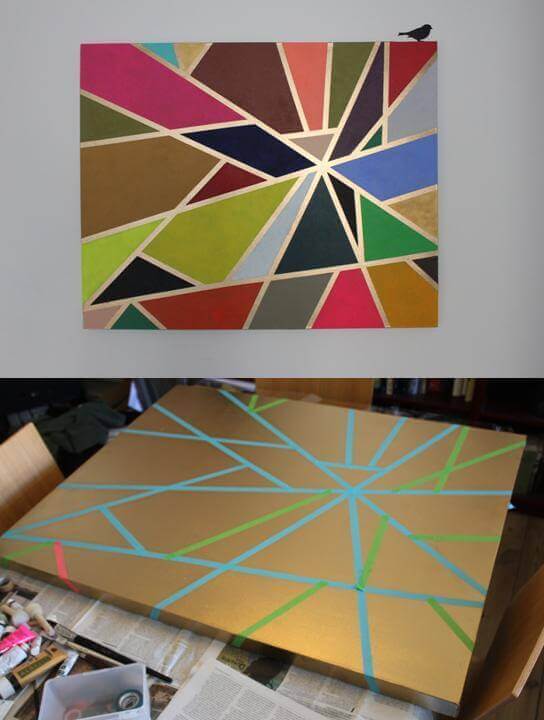 Framed Keys: This shadowbox idea is a sweet reminder of all the places you've lived in the past. Collect your old house keys to this shadowbox.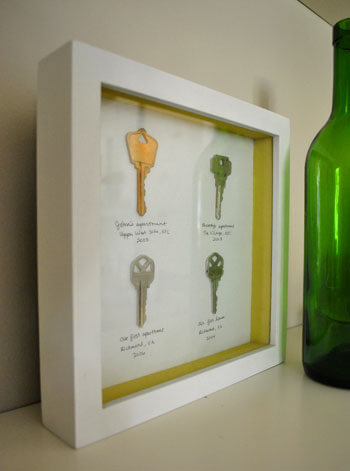 DIY String Wall Art: This easy to make string wall art will blow your mind, you can try it your own without spending so much money for a wall art piece. Check it out.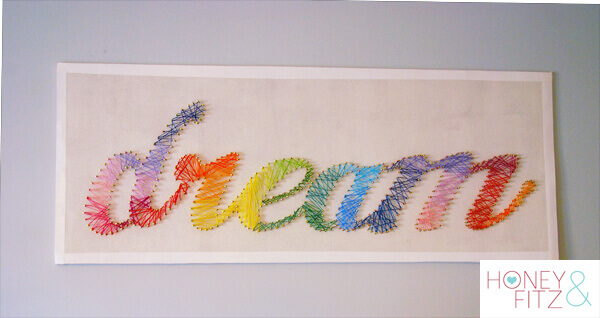 Threaded Heart Wall Art: Decorating your house without spending so much money could be a fun and enjoyable task, try this piece of art for your wall decor and give your space a modern touch without breaking your bank balance.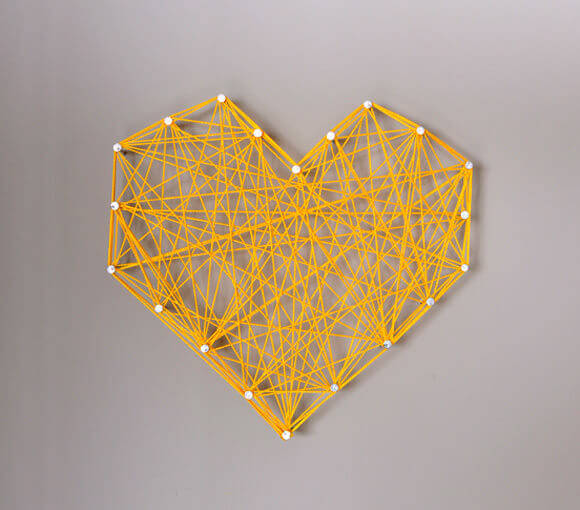 Yarn Scraps Wall Art: Don't throw away your yarn scraps, try this stunning and colorful wall art with them.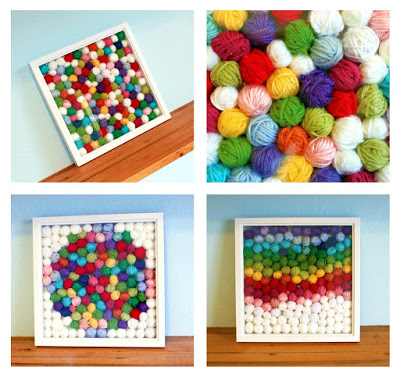 Wall Mounted Jewelry Box Display: Show off your jewelry with this pretty wall hanging, check this beautiful DIY jewelry wall hanging and get inspired.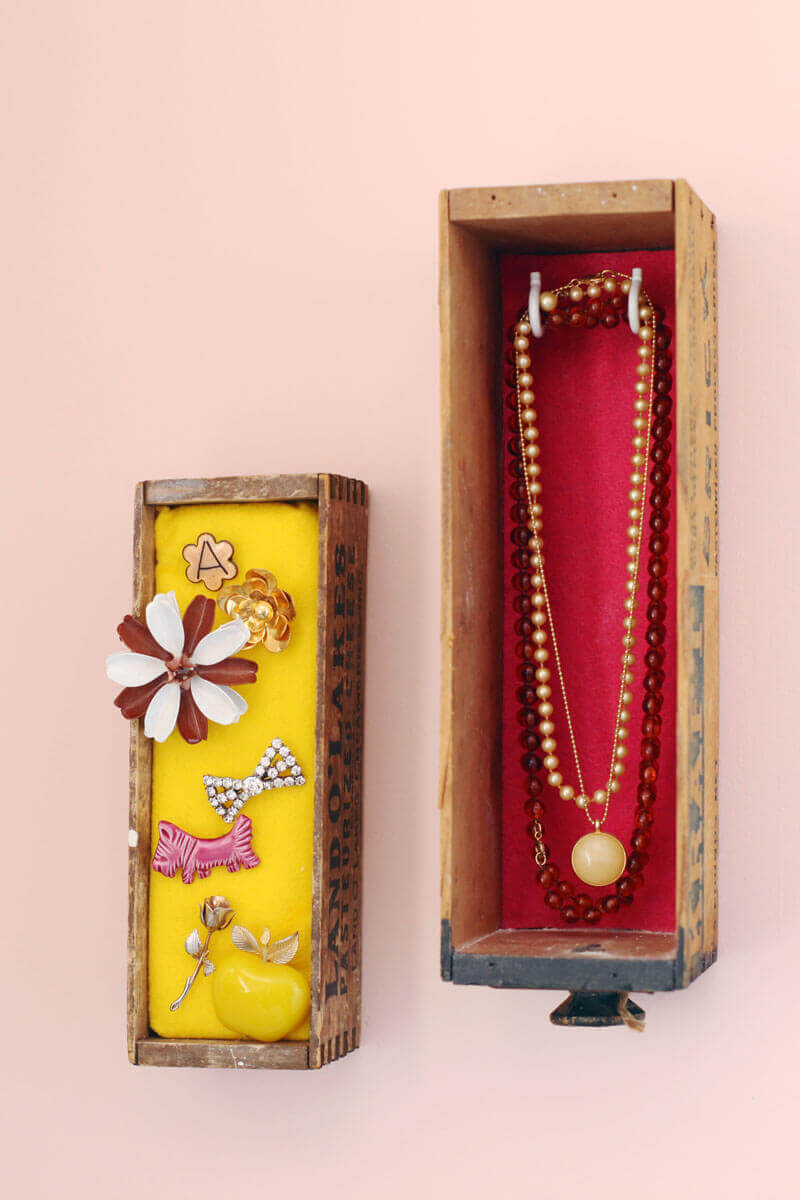 Beautiful Wall Hanging: Wants to learn how to make a weaving then try this easy to understand weaving tutorial and create a beautiful wall hanging.