Working from your home has become more than just a trend, it's really comfortable to work in your comfort zone such as your home. Apart from the comfort, you can also find some inspirational and creative work environment in your home office interior and we are showcasing some best creative and stylish reading and working space for your home office design.
It always feels great to have a small and cozy workspace in your home, add some shelves to that space as the accessory and storage. Stylish solutions for a productive home workspace can be found with some creative details like custom-built shelves, a comfortable chair for those extra working hours or green plants to purify the indoor air and thoughts when you need some inspiration.
It doesn't matter if you will be working in a spacious home office or a small desk nook, the importance of your work remains the same. So why we should not incorporate a stylish and creative home office ideas that will not only tell your personal story but help you to work more effortlessly and comfortably. My selective creative home office design ideas collection will inspire you to remodel your own home office design, and these small home office decoration ideas will definitely give you an inspiration for home office furniture as well.
I hope you will also like our 16 Reading Nooks – Cozy Decorating Ideas post for cozy reading nook ideas and inspiration.
DIY Beautiful Mid-Century Desk Workspace Via www.oldbrandnewblog.com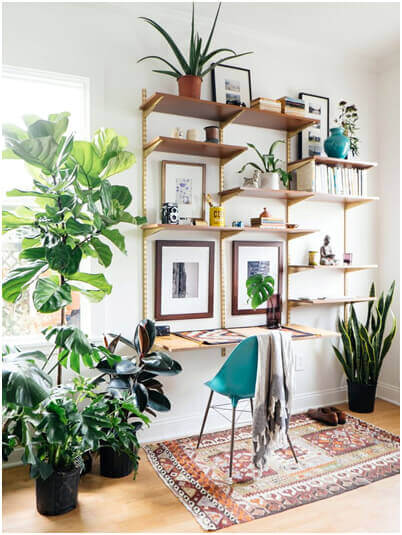 Beautiful Minimal Home Office Via decor8blog.com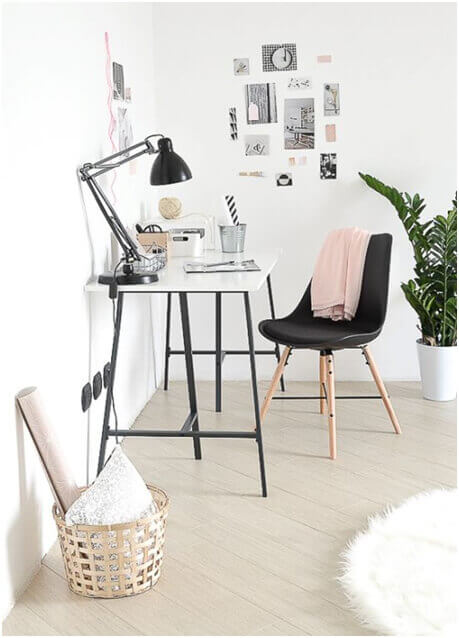 Elegant Feminine Reading Desk Via www.justdandy.org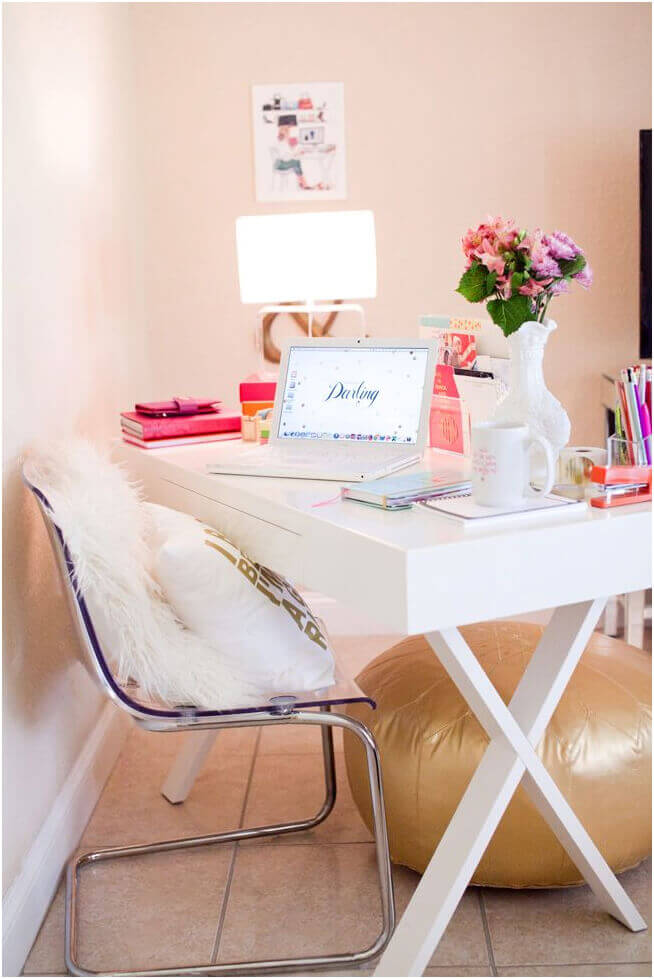 Quaint Workspace with Little Traditional Touch Via www.nytimes.com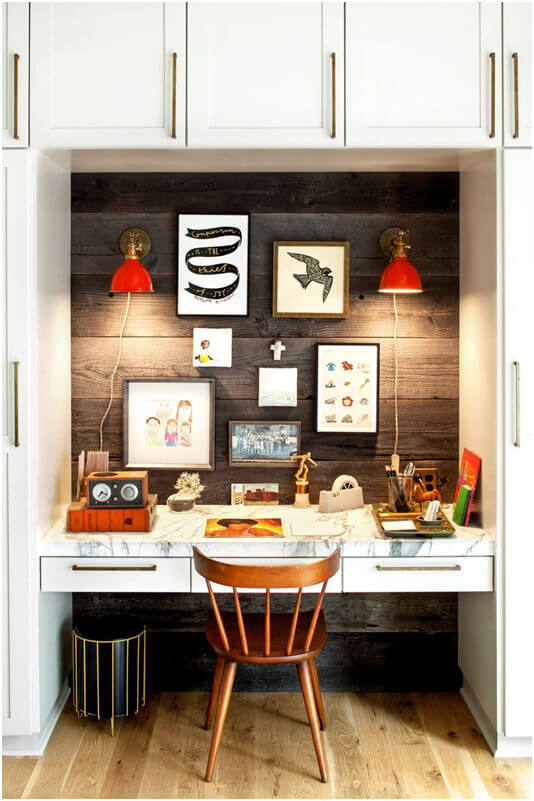 Beautiful Workspace with Philippe Starck's Kartell Mademoiselle Chair Via in.pinterest.com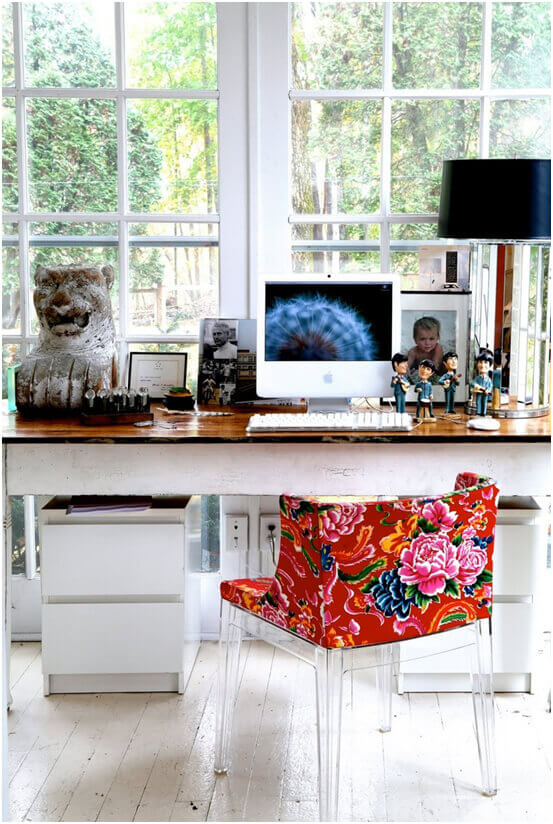 An Amazing Workspace in Nordic Home Via www.hadasycuscus.com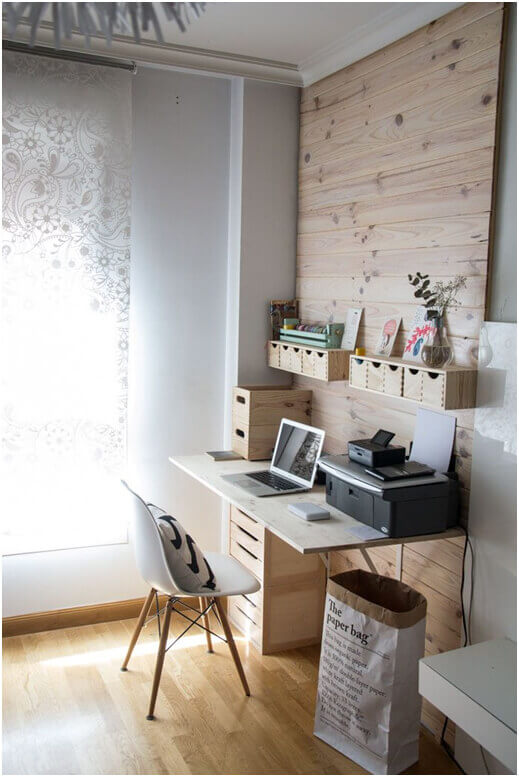 Chalk Painted Desk Nook Via jdarchitect.ca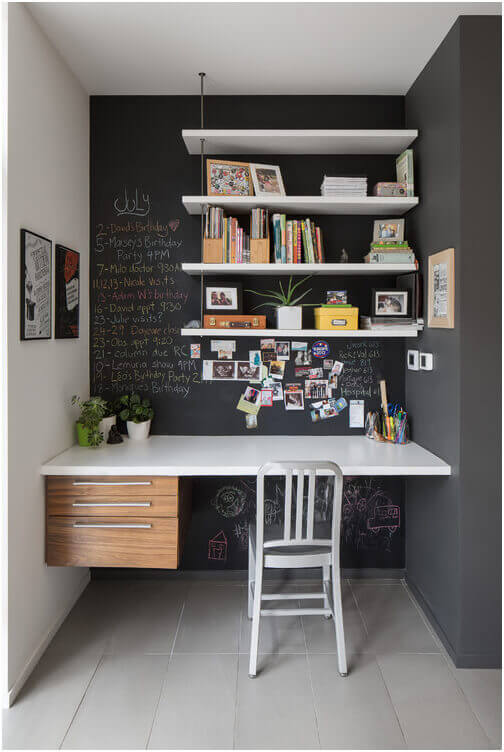 White Clean Home Office Via Pause Designs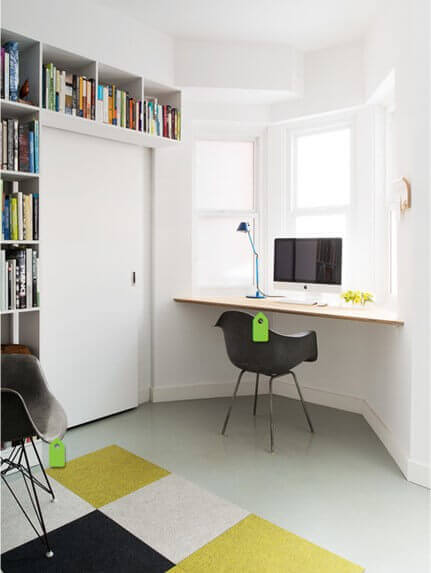 A Complete Reading and Workspace Via www.decorfacil.com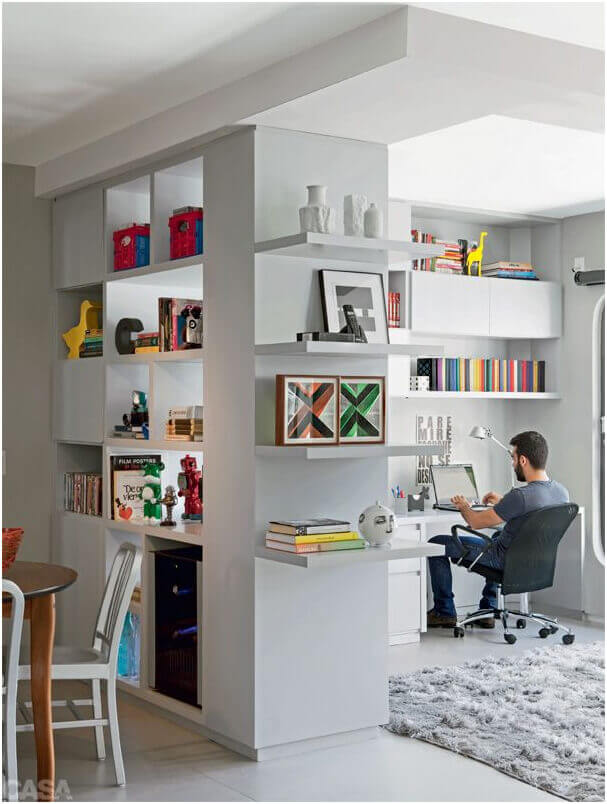 The office that blends completely Via www.apartmenttherapy.com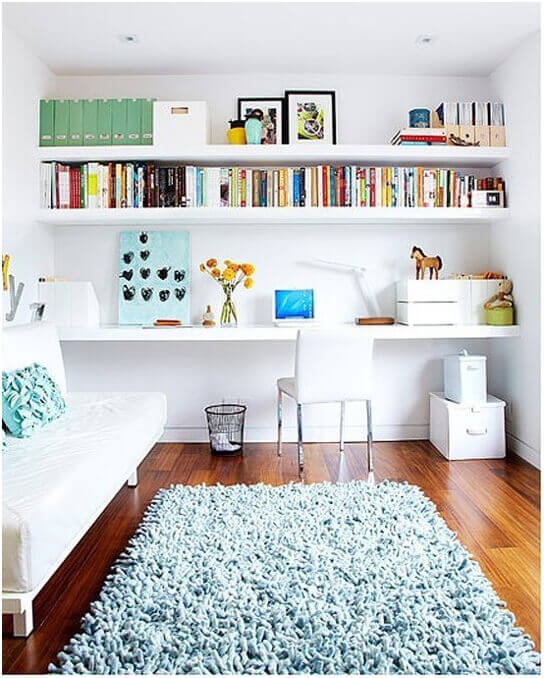 Home Office with Dining Space Via www.elmueble.com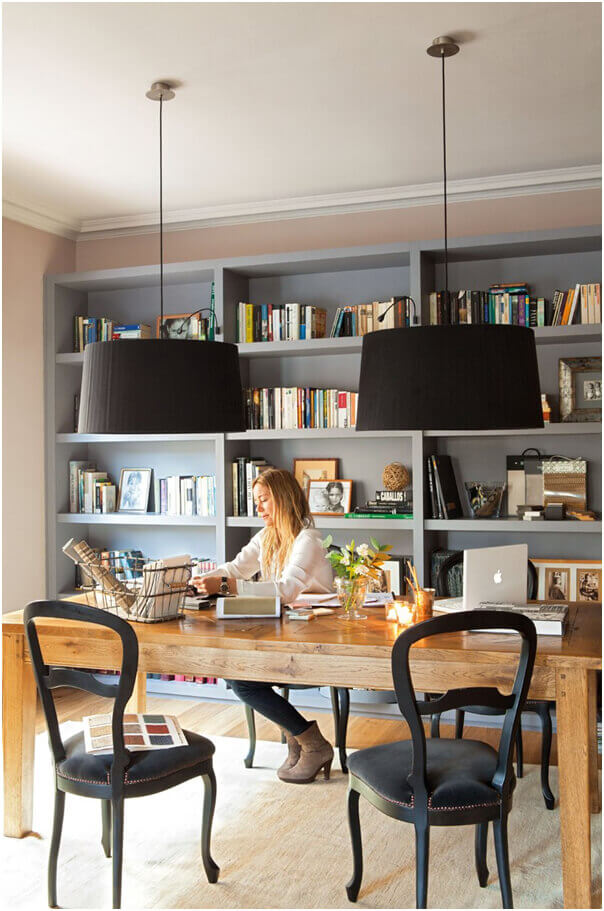 Jordan's tucked in a Corner Hideaway Armoire Home Office idea – A Small Space Solution Via www.apartmenttherapy.com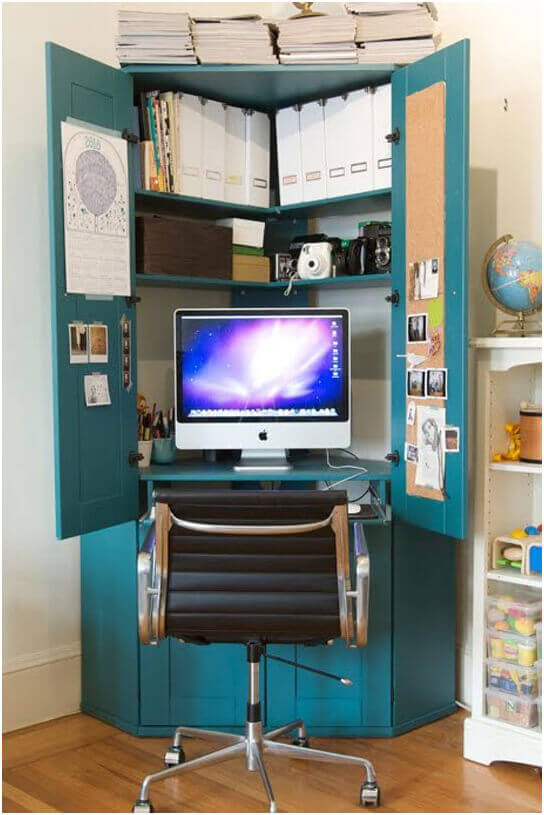 A Messy Yet Beautiful Workspace Via in-myhouse.blogspot.com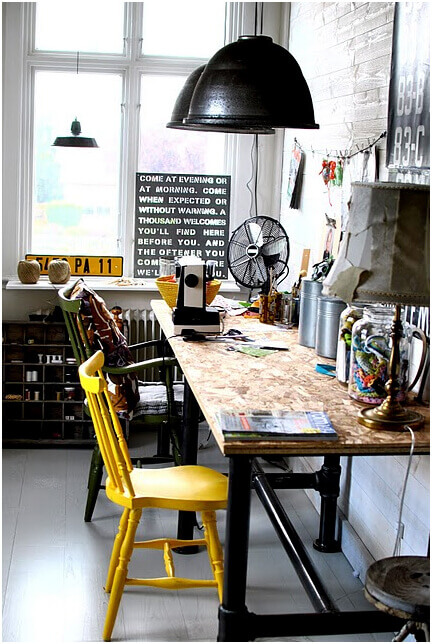 A Sophisticated and Contemporary Workspace Via casahaus.net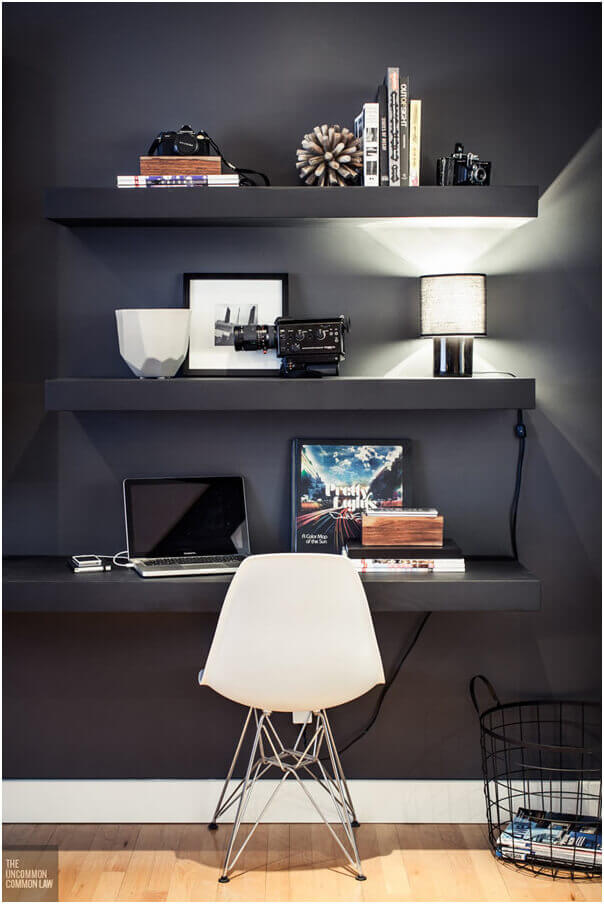 A Creative Designer's Workspace Via www.kamer26.nl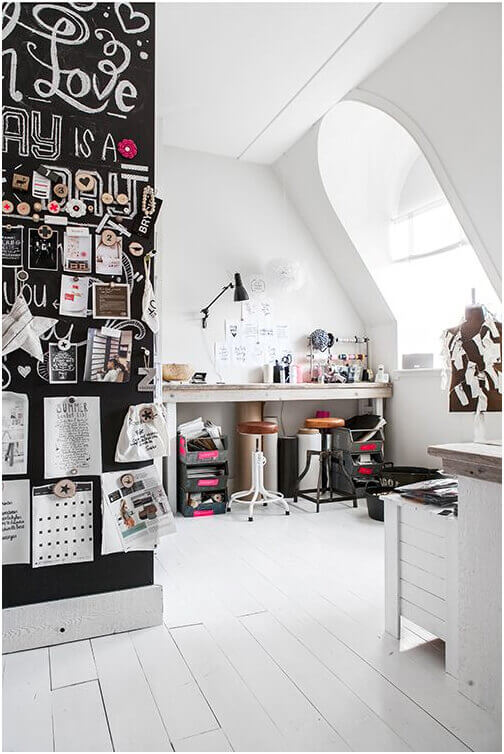 Well Managed Feminine Workspace Via www.birchbox.com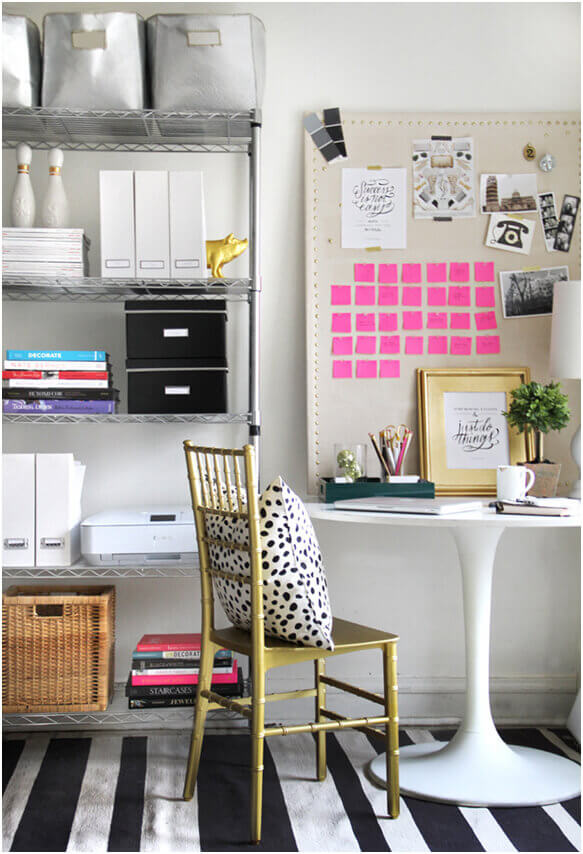 A Classic Black and White Home Office Via myscandinavianhome.blogspot.se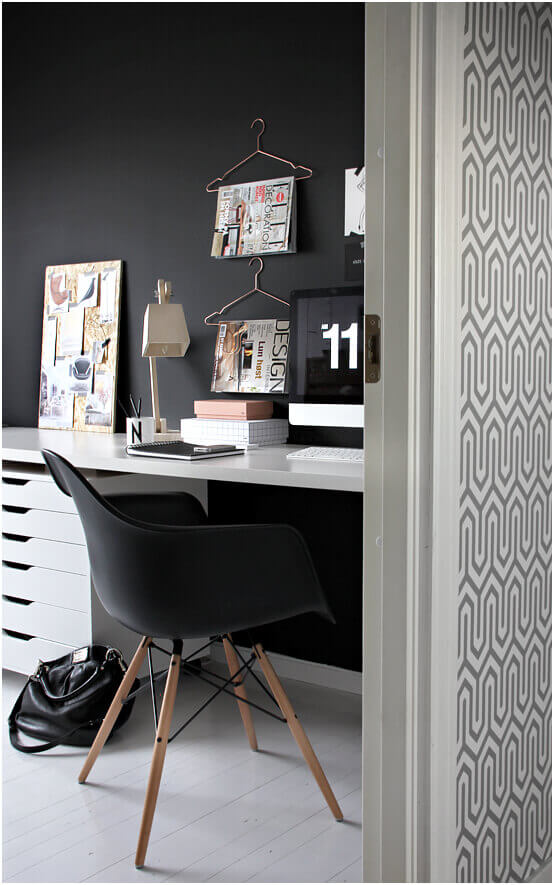 A Complete Home Office Design Idea Via www.duitang.com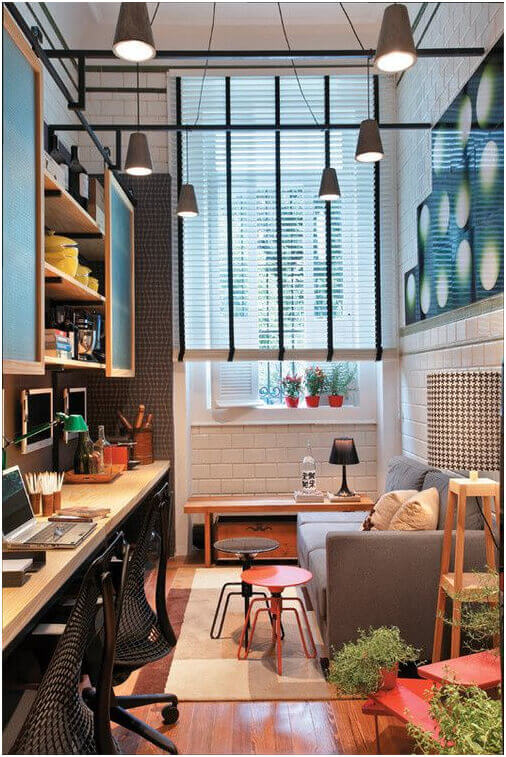 Artistically Organized and Engaging Home Office idea Via www.styleathome.com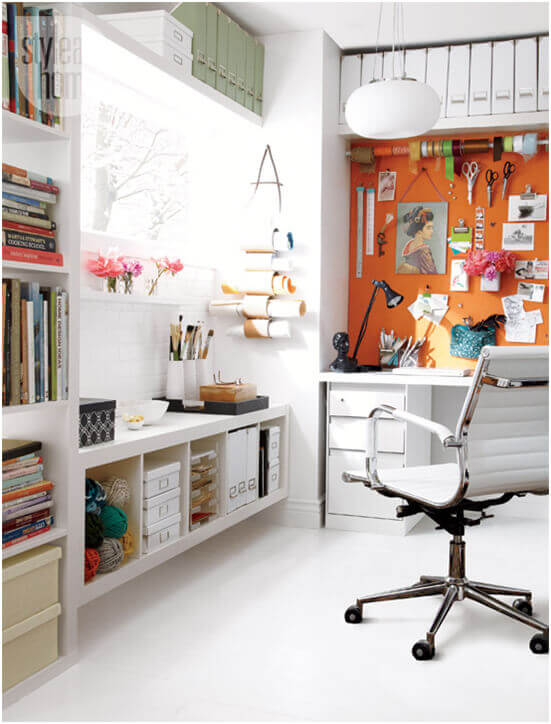 Well Arranged Home Office interior in Small Room Via www.hello-monday.com