Gray is Calm, safe, practical, simple, reliable and the most important its classic. Nowadays, you can see thousands of shade of gray everywhere. According to color psychology, gray is the color that gives you peace and balance. Previously it's just a blend of black and white color but now you can get over 50 million shades of gray. 
Many of us think that using a gray paint can give us detached, neutral, and boring look and feel but on the other hand you will also get the calm and reliable look and feel too. Most of us relate gray with industry worker in a gray suit – who can be reliable, formal conservative and may be boring also.
Gray Interior Design is in trend and it gives you a modern feel, it looks timeless and so classy if used in a correct way. Nowadays gray interior paint has various shades available in the market so you will get an endless list of the gray color palette to suits your needs and taste. Gray home décor could be a great choice if you are looking for a modern interior paint.
"A wise man said that "Gray is the color of clouds, but even clouds have a silver lining."
Gray paint with blue and green tone may give you the happy calm cool feelings and gray with pink can gives you the warmer effects. That is not a simple gray; this is much more than that.
Gray color with a shade of pink, blue-green and others can swing your mood very easily. Some grays can create old beautiful and be invoking a sense of history and strength and other gray can create more modern and fresher fashionable house decor.
No matter what your lifestyle, location, or personality is, gray can offer a much greater, deeper dimensions. Each shade is individually unique from each other, whether you are more professional or more casual – there are perfect gray shades for you.
A glossy gray color will always suitable for an office or a kitchen. A darker and warmer gray is suitable for master bedroom or library, a high gloss charcoal is suitable for dining or a living room. You can also make more emphasize your environment with lighting and shadows.
Effects of the Gray:
Gray is unemotional and boring on the one hand and elegant and formal on the other.

It gives depress energy but it has also the stable base from which the new and positive can come.

Too much of gray can create the sad and depressed feeling but it can add some color tone to gives you a new and fresh feeling.

Softer shades have a more feminine feel while the darker, heavier shades have a stronger, more masculine effect.
Find Right Gray Interior Paint for Your Home:
Silver Gray: A Lighter version of the gray color is silver gray, and it gives a well-lit-environment. When you paint with the gray color and combine it with white color then it will create a dazzling effect on the wall.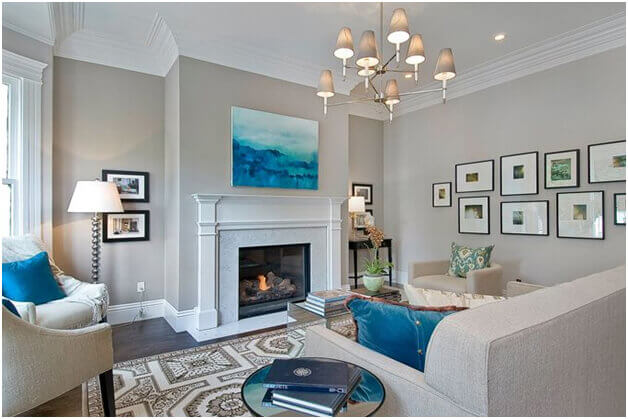 Medium Gray: You can create a cherry soothing space with the mid tone of the gray. And Yellow color with gray can give a vivid environment. Yellow and gray colors are made for each other they can work in any environment.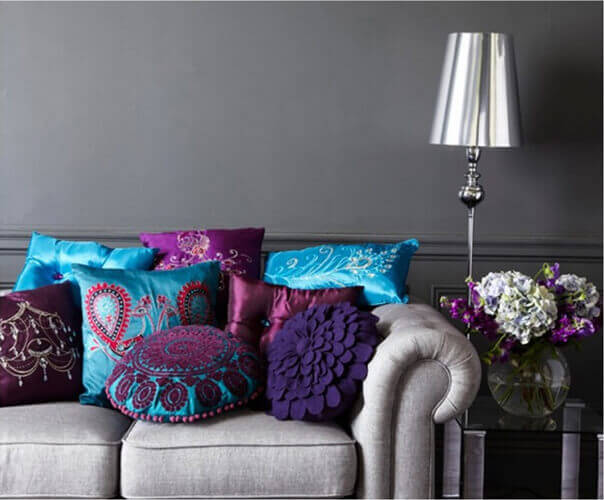 Greige: Greige is the cross color of gray and beige, it gives a warmer feeling. But a warm color can be a bad choice for a home office or studio.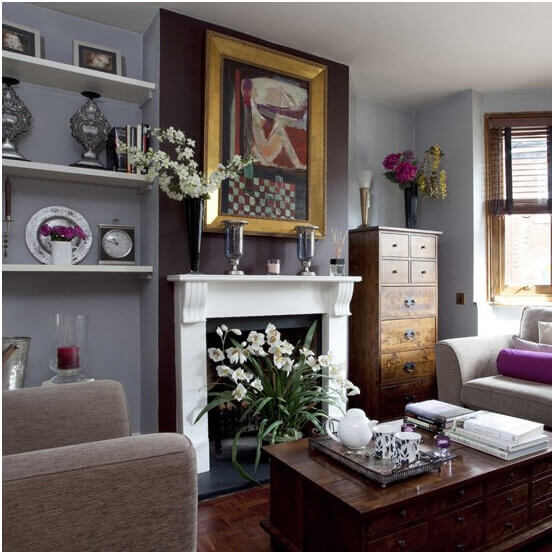 Natural Gray: Gray color in the kitchens is the very popular choice now a day. Natural gray is warm, cozy and inviting color. It is a very good choice for the kitchen which has sitting capacity too.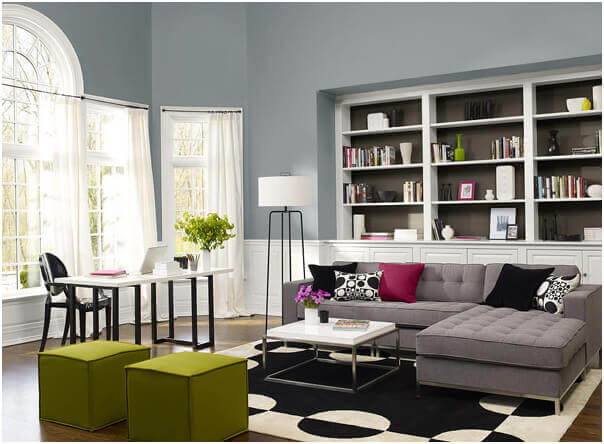 Gray with a Bit of Bronze: Gray has the possibility to introduce other hues and it can easily adapt any patterns and texture. Gray with the bit of bronze color can give you warm and endless possibility of home decorations.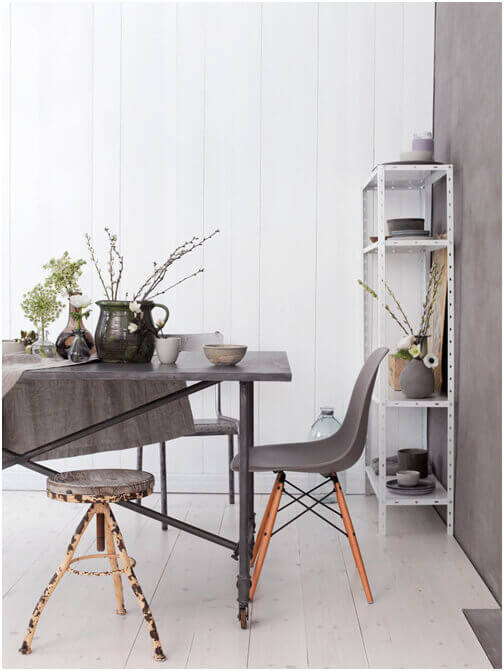 Blue Gray: Gray color with the mix of blue color can give you the steel color like feelings. But this color has the capability to make the south faced room cooler, where the sun has a direct access.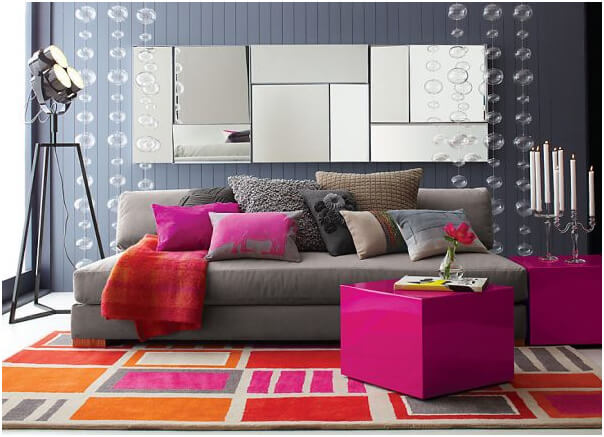 Purple Gray: A Purple shade of the gray can gives your room casual and social booster. In this color dark shade will take you to more professional and light gray will take you to more casual.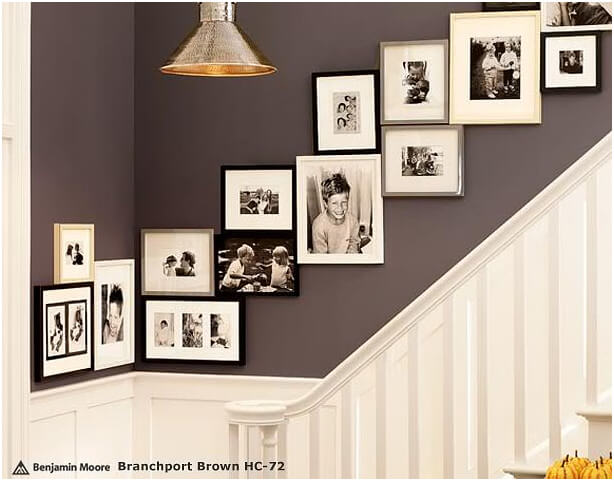 Charcoal Gray: Charcoal Gray is also known as smoky gray; it gives a calming effect which is really great for the bedroom. It also gives a feel of elegant and striking effects when it will mix with another vivid color.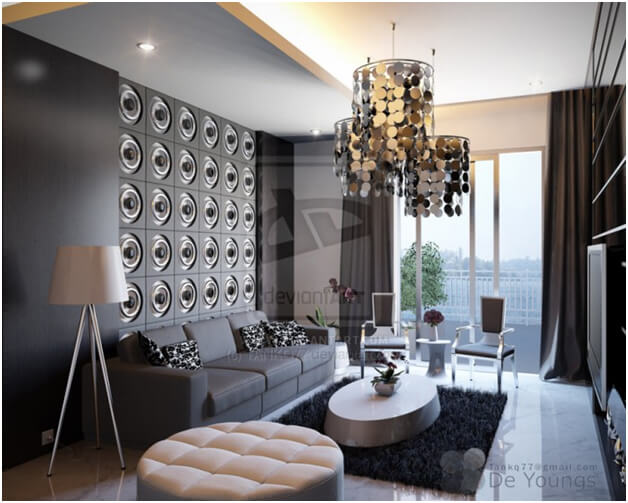 Slate Gray: The perfect match with the wooden furniture is the Slate gray color. It's not doing well in a corporate environment but its work good in the opposites.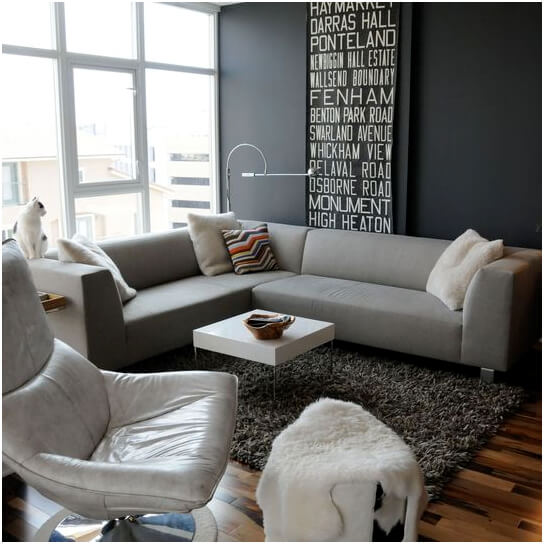 Subtle Gray: If you don't want white color in your room then subtle gray is the perfect alternative for your room. It can give a fresh feeling to your small and windowless room.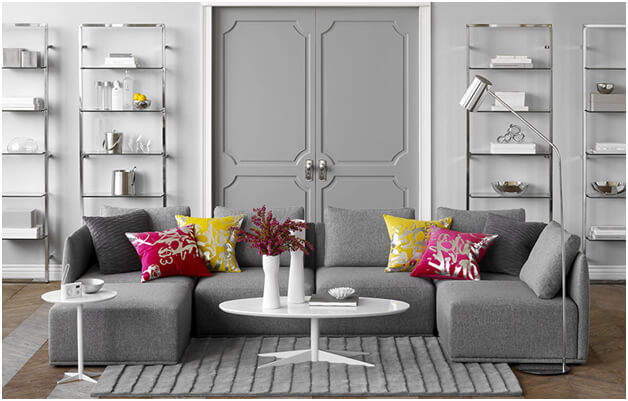 Always remember, that gray is not an easy color to handle. It evokes a lack of confidence, fear of exposure and hidden things. Gray can give hibernation to your mood and feelings; it will give the cut feeling from the outside world. In psychology, gray doesn't have any positive properties. It can convey a seriousness and only always businessmen image.
Some Facts about Gray Color:
The New York Times is also known as "Gray Lady".

Gray represents the non-involvement feeling.

The Human eye is distinguished about 500 shades of gray.

Gray is representative of pessimism.