There is nothing more inviting like a cozy living room when the weather turns cold. We use our living room most of the time in a single day from eating to watching TV or maybe for some family chit-chat. Our living room interior should be comfortable from colors to accessories for everybody in our home, furniture to prints and pictures to patterns. Finding balanced and cozy arrangements for your living room interior could be little tough but these 11 cozy living room ideas and inspirations will help you to choose the right living room interior and living room furniture for your home.
White is Always Cozy
White is always cozy and sexy too, all you need is to learn that how to incorporate white with some colorful patterns & prints and voila! You are ready with your cozy living room. Picture found on www.livecreatingyourself.com
Easy Mixing and Matching
Use a bold color for your walls while mixing and matching throw pillows to give your living room interior a vibrant and cozy look.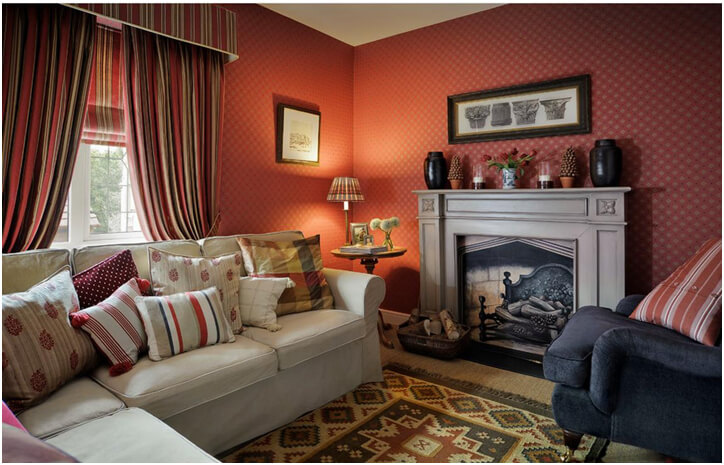 Contemporary Touch
Make your space look little contemporary by adding some colorful and eye catchy accessories and flowers. Add some Travel-inspired pictures/art to the walls for adding some balance to the overall look. Photos Via in.pinterest.com & www.jonathanadler.com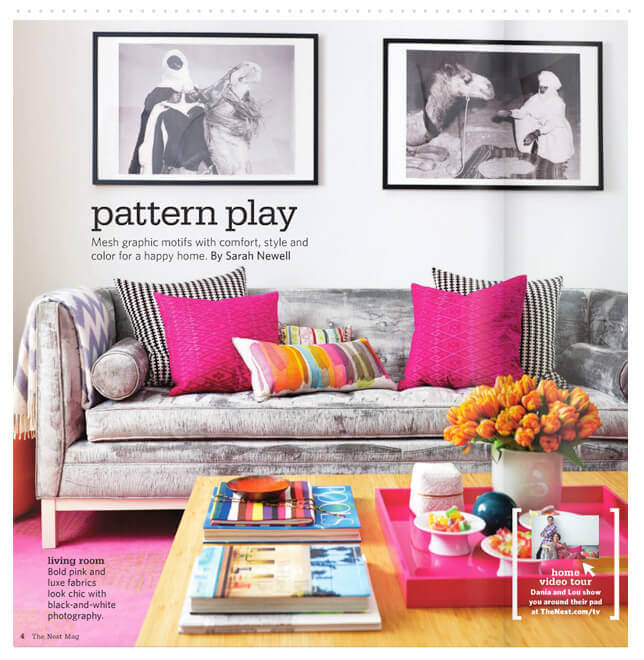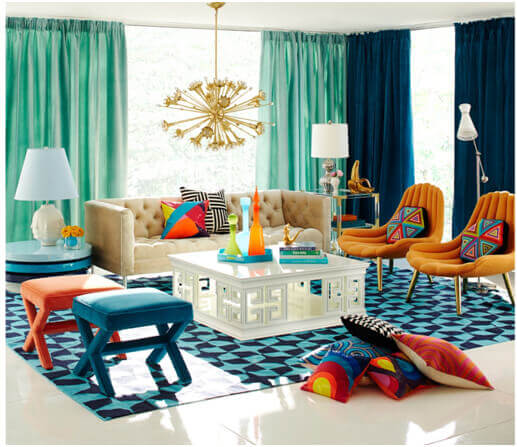 Add Some Blue
Pictures/Prints don't need to be matched with the overall theme, you can try some blue shade for the chilled out look and feel. It will not only enhance the look but also gives a cozy feel to your living room interior. You can also add blue shade through the other accessories like the below image. Picture Via: Wisteria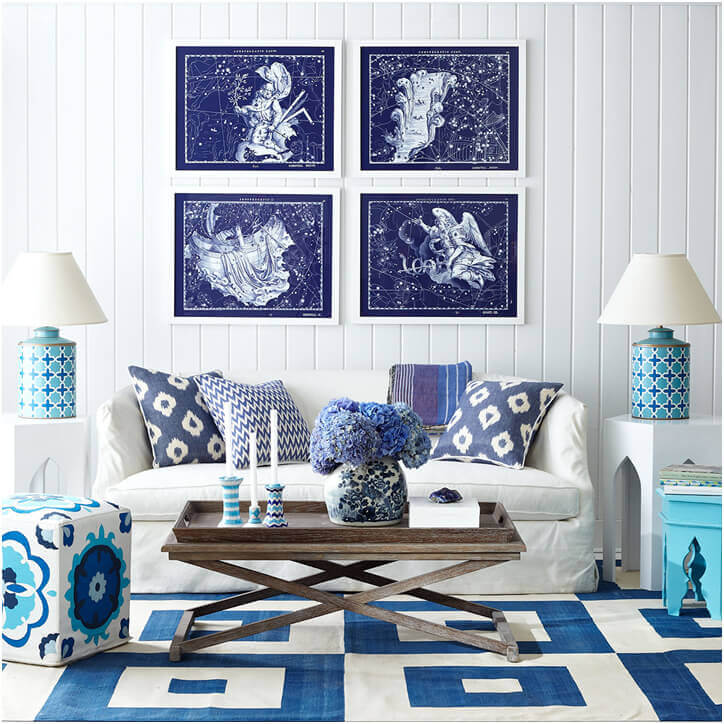 Wool Rug is Simply Amazing
A wool rug instantly gives you a cozy living room with all its softness and also creates a sense of more space for a small living room. Pair with a contemporary wooden table for balancing the overall look and feel. Found this Photo on www.homestratosphere.com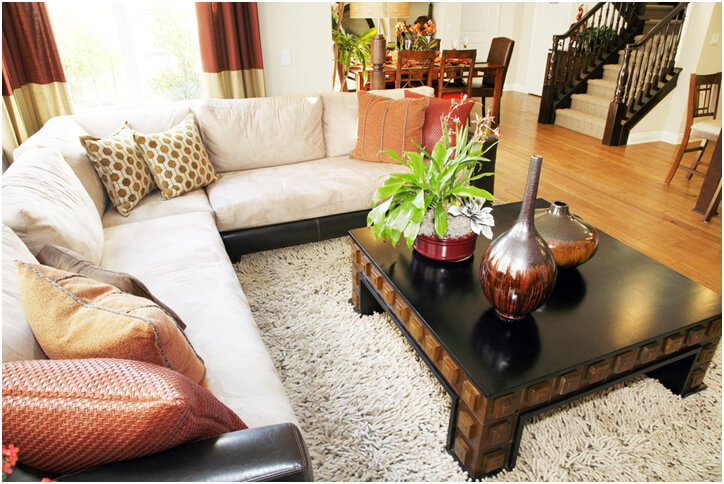 Bring Some Print In
Look at this beautiful print this is so cool and cozy by itself, all you need to do is to bring some floral and colorful print into your living. You can get the printed curtains for your living room or maybe cushion covers. Even though you can bring some beautiful floral paintings for your living room wall. The below Photo Credit goes to  Amy Neunsinger, URL www.theprairiebyrachelashwell.com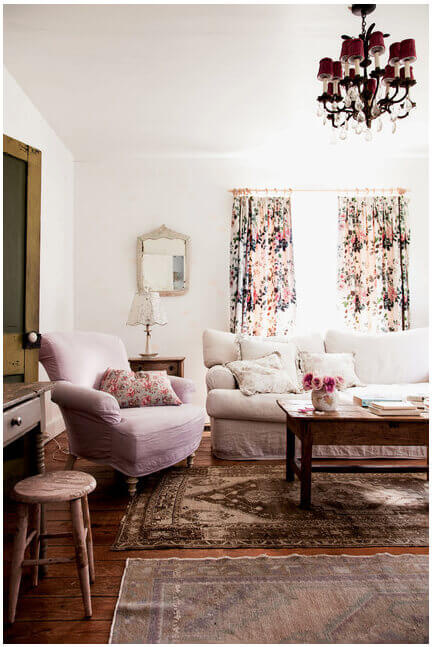 Layering is Cozy
Make layers of the things in your living room, like arrange the cushions of different sizes together and also manage the center table stuff in layers like the below images for a more balanced look. I found two below pics on www.escapadeblog.com &  photos.hgtv.com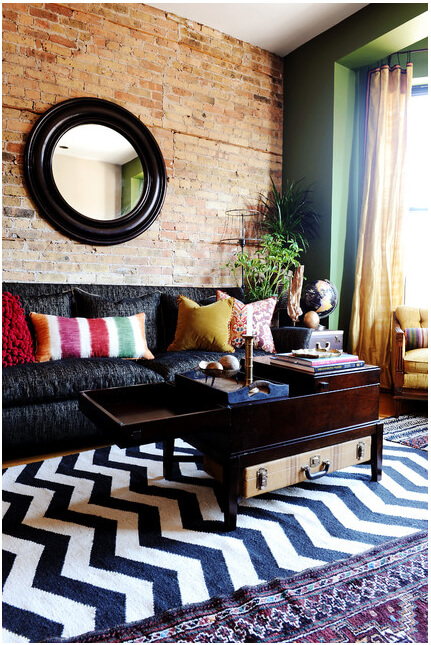 Add More Throw Pillows
This below cozy living room idea I found on www.bhg.com, and the sky blue and pumpkin orange palette are giving this place a lively touch, while the patterned throw pillows are making this living room cozier.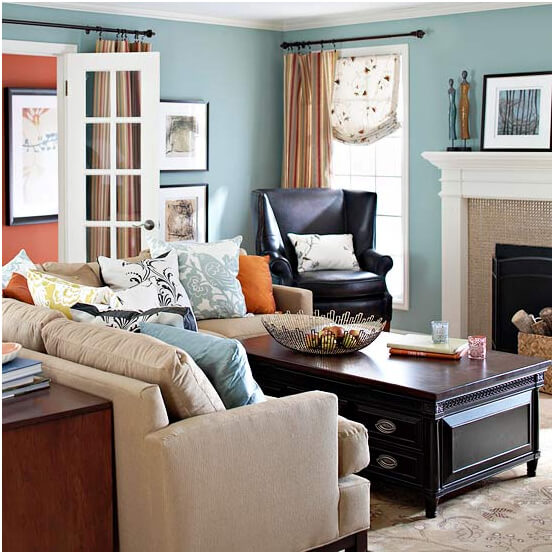 Who Doesn't Love the Hanging Chairs?
If you are one of them who just love hanging chairs but afraid of bringing it for your home because you don't have so much space on your balcony or bedroom then think again because I brought one awesome cozy living room idea in which you can incorporate a hanging chair without a double thought.
Not able to find the original owner of the below pic/design? please email me in case you feel this is yours. info@interiordesignology.com.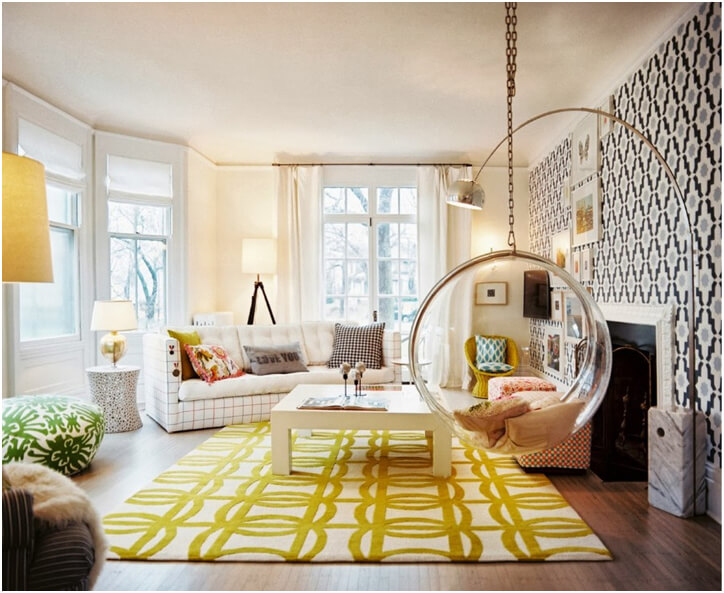 Did You Ever Try Pastels For Your Living Room?
If your answer is no then this is the time when you should try a pastel color palette to achieve a cozy living room, have a look at the below image and get some inspiration. Have a look at this below beautifully cute apartment interior design here.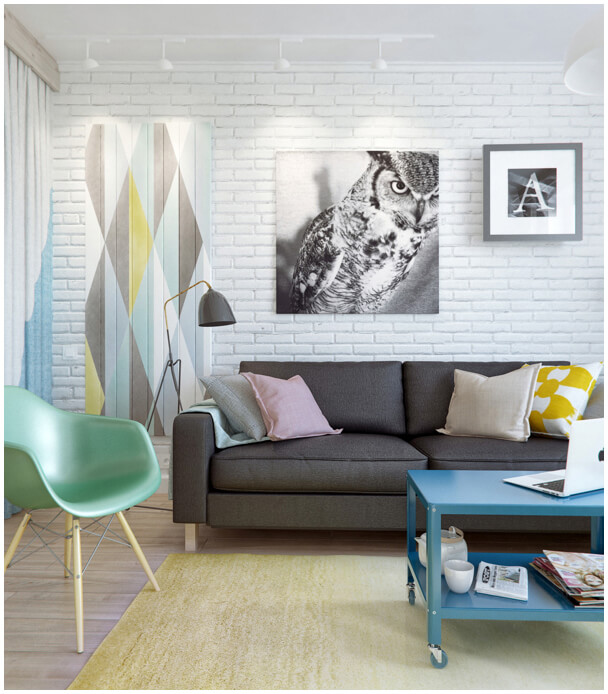 Be Bright
The perfect light source is always something we need all the time. If you want to make your living room cozy then you should always check with the natural light source if you have windows in your living room then this is a plus point for you and if you don't have any then bring a beautiful mirror for your living room so the mirror can bounce the existing light and give you more brightness in your living room. Check out my Window Treatment Ideas for more Inspirations. I Found this image on www.joeeisenmann.com