Decorating a dorm room can be overwhelming for any new student but as we all know that dorm room is something that we can't change that much in terms of interior design, the furniture and paint and so on. Everyone wants to have a cool dorm room But a typical standard college dorm room has a long list of rules and we truly can't do anything about them. But I just created a very cool list of creative dorm room decorating ideas that you would love to try. In this post, you'll find decorating ideas, small storage solutions, and cool and cozy bedding ideas. With these dorm room decorating ideas, you'll have the best dorm room ever.




Few tips before you go through the dorm room decoration collection:
Try layering the linens for more comfort and cozy feeling.

Hide your floor by adding a beautiful and soft rug, it could simply add a comfy feel.

If you have enough space then use dividers to divide the spaces in your dorm room.

Try new window treatments this could easily transform the look without doing so many efforts.

Use temporary headboards for giving a personal touch to your bed.

Replace the boring curtains with new curtains.

Fill the empty walls with few photo frames or temporary wallpapers.

Use washi tape to frame a simple picture on your wall.

Use a patterned fabric to hang on your wall it will work similarly as a wallpaper without investing too much.
So Number one is my fav in this list, you'll love to see the before after and the decoration tricks behind this gorgeous dorm room. Hiding your floor with a rug and layering the linens can simply do a magic without doing many efforts. For more details visit www.myhomeideas.com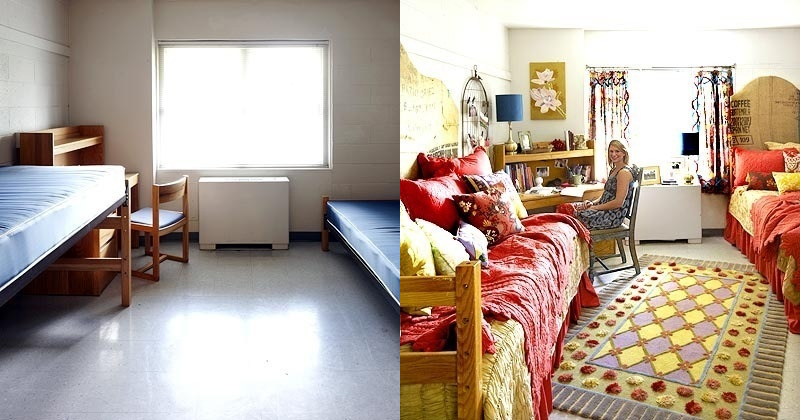 This is truly a gem for the girls who love bright and cheery colors, a lovely chic dorm room decoration inspiration. Completely on budget revamp,  It's a reveal from www.thefashionkeye.com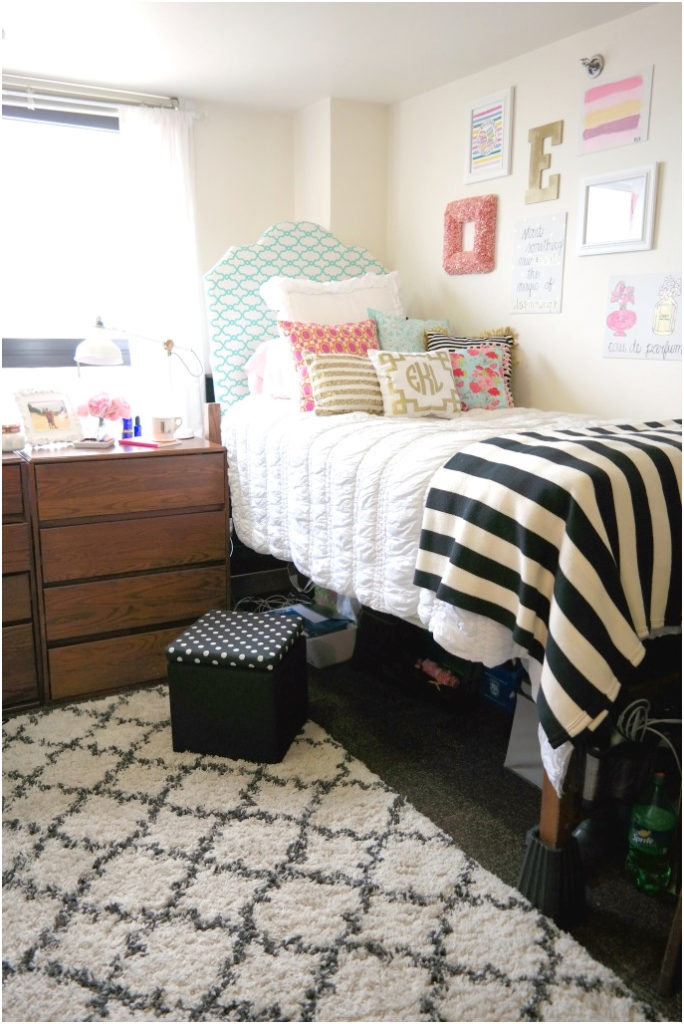 Below dorm room is reflecting both of personalities masculine and feminine, isn't it? The hint of pink color is completely complimenting the decoration. This simply amazing dorm room has a layered bedding and this wall collage is simply adding a personality. I found this image on www.businesswire.com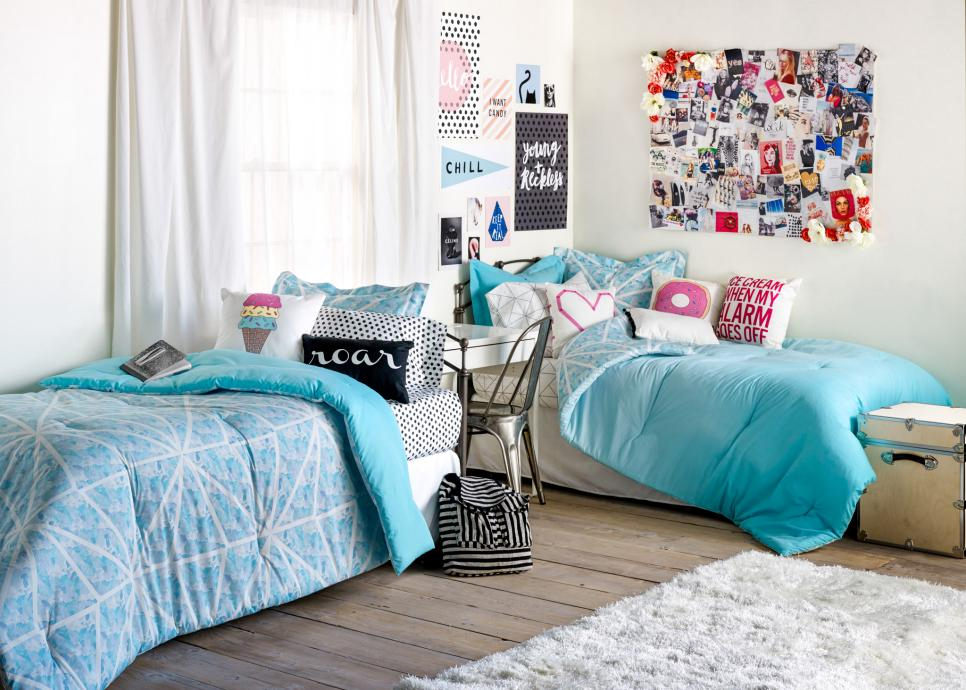 It's completely a boy's dorm room, If you look closely then you will find that this room has a loft bed which is just doubling the space after replacing the lower bed with a personal reading space. It's a great idea to utilize this functionality if you have a loft bed in your room. I found this image on yokuv.com and all the credit goes to its original owner.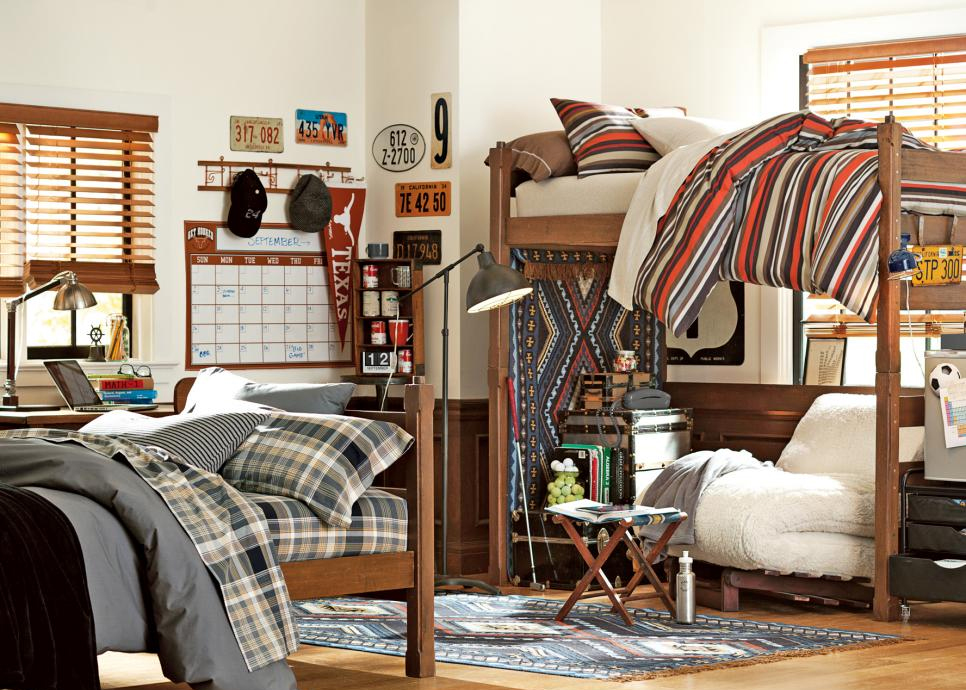 Are your dorm room walls all white and you can't just re-paint them to bring some color in? don't worry this below dorm room picture idea will make you happy like never before. Bring some colors in your all boring white color dorm room with bright and colorful patterns. Reference via slodive.com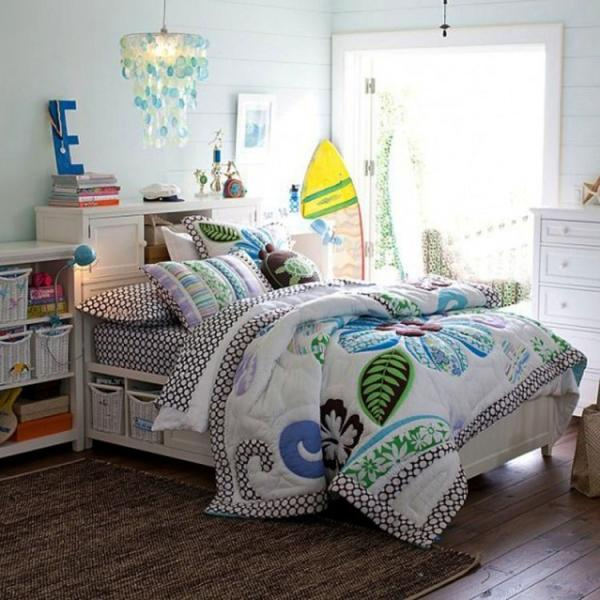 This is what we call a fancy dorm room, there is a perfect combination of bedding and furniture. As we can see matching furniture with bedding is a good idea to make a fancy dorm room. The patterns are so playful and comfortable to our eyes and the hanging balloon lights are complimenting the overall look.  www.flickr.com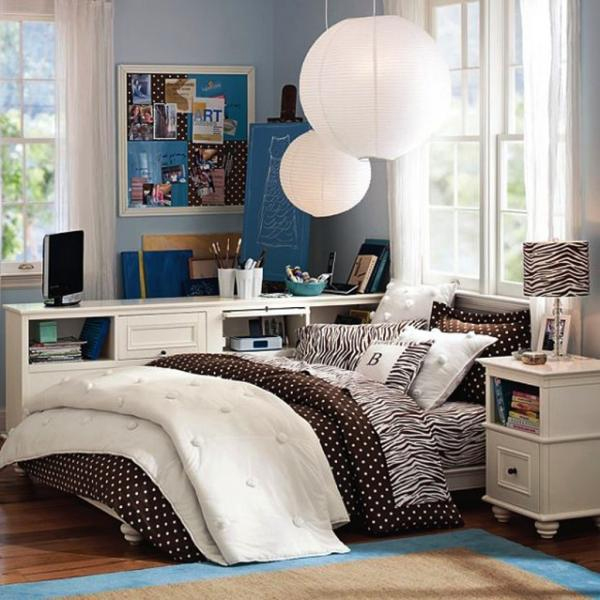 It's a black and white color scheme with pops of turquoise.  I found this chic dorm room on www.thelovelyside.com, you can visit the URL to read the full story about this beautiful modern dorm room decoration.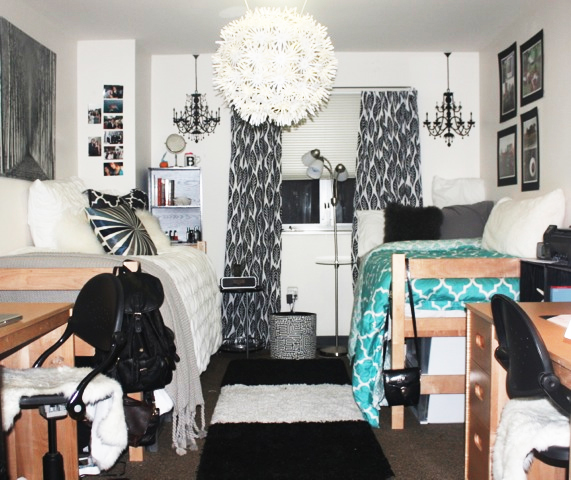 I don't know why but I found this dorm room very interesting as we all don't get the painted walls to decorate and this dorm room with brick walls is so much interesting for those who don't have a very clean a nice dorm room. Get some inspiration from this. Source, www.flickr.com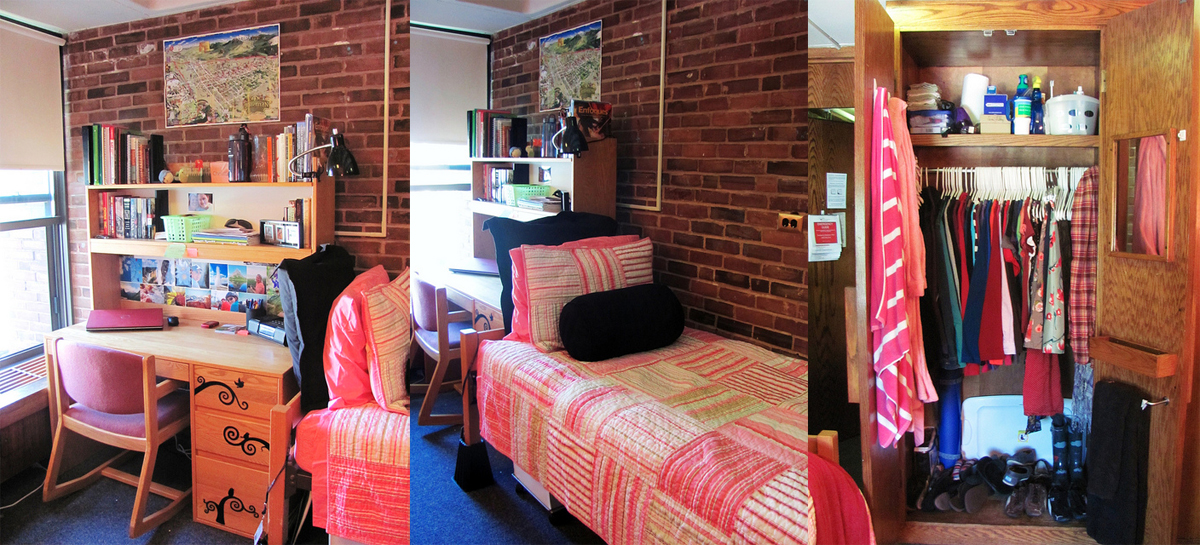 Can't afford the wallpaper, no worries use a patterned fabric to hang on your wall it will work similarly as a wallpaper without investing too much. Idea from fyeahcooldormrooms.com, fyeahcooldormrooms.com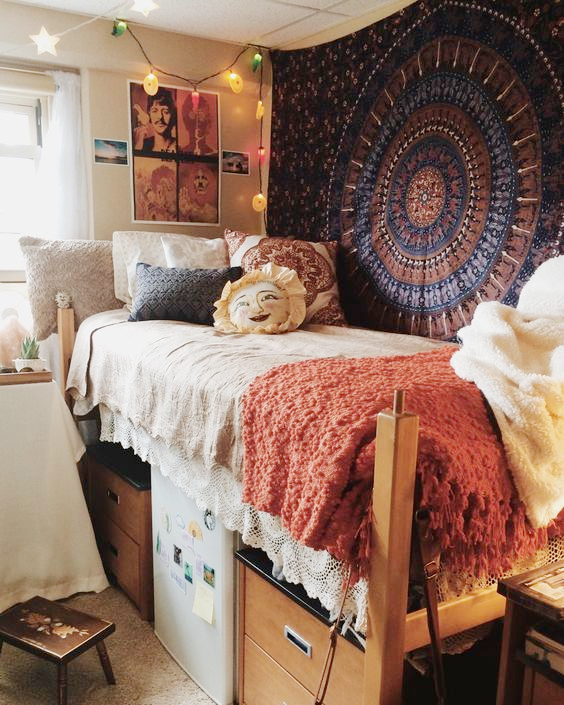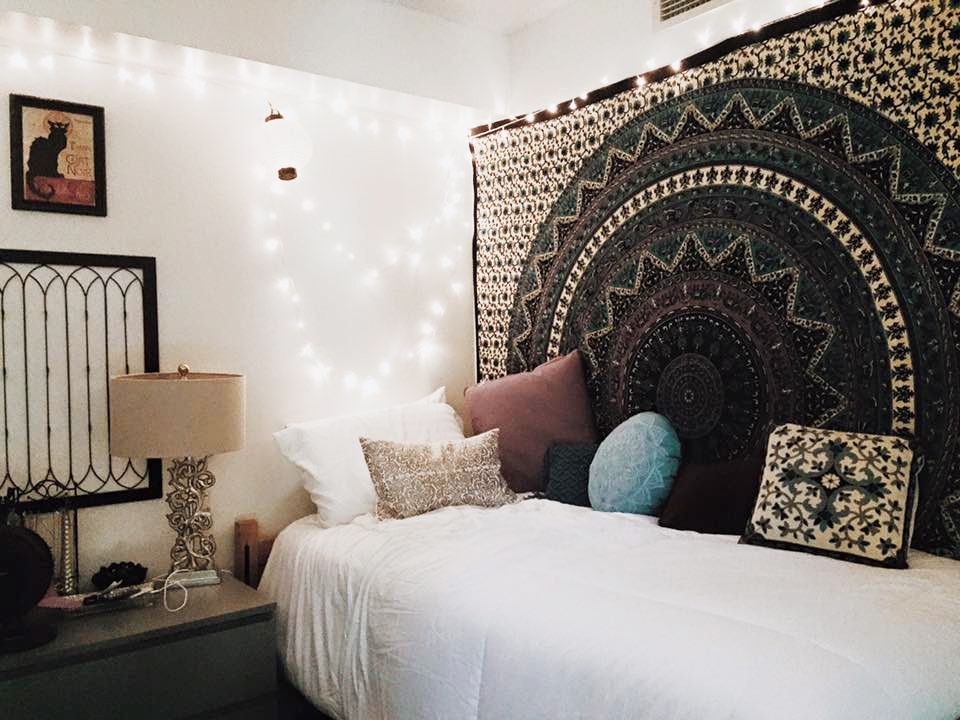 How about creating a photo wall without purchasing expensive frames, this below image is a perfect inspiration for dorm room photo wall, just use two-sided tape or glue to stick the photos on the wall. Source, websta.me