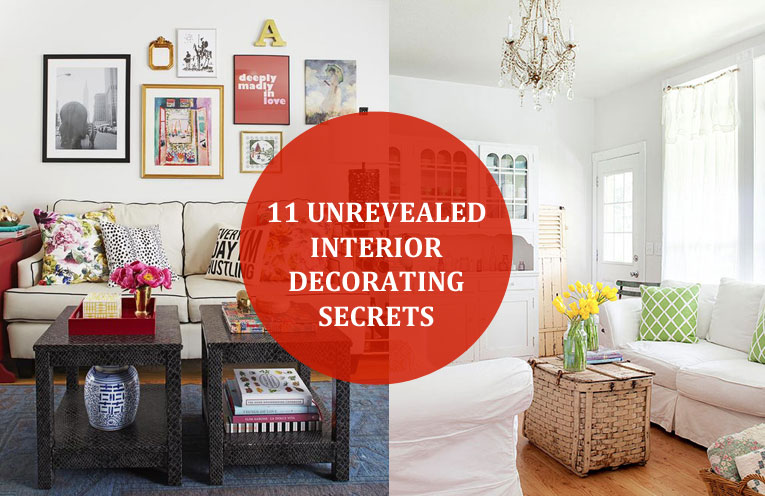 Home decoration is a very popular topic in these days just because it is very much accessible to everyone. You don't need to be a degree holder professional interior designer to make your place more inevitable and beautiful. It is all about the right choices and utilizing the things you have in your home or in your budget. It doesn't matter whatever your budget is or your home looks like, an expert advice always helps you to get started in the right direction. These below professional home decorating tips will surely help you in decorating your home.
if you truly want to improve your home then try taking pictures of the required spaces in your home. Your camera can be your true friend while deciding the makeover for your space, take the pictures of your space and then take an honest look at them. While checking the pictures ask questions to yourself such as "is the current color is the right color for my space? Do I have any focal point? Does your space look so cluttered? Or is there any particular space while is looking to congested? Is there any special area which you want to focus more on your comfort" If something doesn't look right in the pictures then pay special attention to that particular space. Ask for second opinions by showing the pictures to your friends or relatives.
"Choose a rug first when designing a room. You will only get few rugs that you fall in love with but there will be dozens of paint colors and fabrics you will love. So start with the rug and then select your paints and fabrics. It makes the design process easier if you are designing your home. Nobody wants to be searching forever for the rug of their choice to fit into the rest of the room and then end up compromising their design because of it." Meg Caswell, Interior Designer
"Color palette of three, that's the maximum number of colors you should use when decorating. Try to stick with the maximum of three colors when selecting your scheme: the main color, a  complementary and  a highlight, this will make your scheme easy on the eye and to work with." Pippa Jameson, Interior Stylist
"Choose light and neutral colors, neutral walls give you the greatest decorating flexibility, allowing you to easily switch up your accessories. And if you have two small rooms next to each other, painting them the same neutral color helps them feel larger. Look at a paint strip and move up or down a shade or two for a subtle variation from room to room." Allen-Brett, Home Stager, and Redesigner
"For an easy and instantly redo a room try a few pieces of bright colors or patterned soft furnishings. A statement throw or a few bold cushions can really change the feel of a space, and are a great way to keep up with the latest interiors trends without making a big investment". Amy Wong, Editorial Assistant at LifestyleETC
"Do you love big mirrors in your dressing rooms? Yes! Then try to hang at least one mirror in every room this will make big difference. A mirror can make your space look brighter as they bounce the light. But be careful, don't hang the mirror just opposite to your window it will bounce back the light out of the window, hang them perpendicular to the windows." Christopher Breining, Interior Designer
Every room should have three kinds of lighting: ambient, which provides overall illumination and often comes from ceiling fixtures; task, which is often found in a kitchen island or a reading nook; and accent, which is more decorative, highlighting, say, artwork. For a living room, you should have at least 3watts (42 lumens) per square foot. One visual trick "Placing a canister uplight or a torchiere in the corner will cast a glow on the ceiling, making a room seem bigger". Christopher Breining, Interior Designer
"Ceiling doesn't need to be white always. If you want to paint the walls in dark shades then paint the ceiling in a lighter shade of the same color, the ceiling will feel light." Lucy Gough, Interior Stylist
Hang artwork at the right height. Galleries and museums hang artwork so that the center of each piece is 57 inches to 60 inches from the floor. (The average human eye level is 57 inches.) And you should do the same. If the wall is so high then place a tall plant with the wall, it will resolve your problem to fill an empty space. Via Houzz
"Mix it up a bit! Try contrasting textures to your home to get rid of a flat soulless look and feel." Hannah Trickett, Interior Designer
Style your coffee table like a pro, yes styling your coffee table in a proper manner can give you instant results and make your space more managed.
Images Via, HGTV