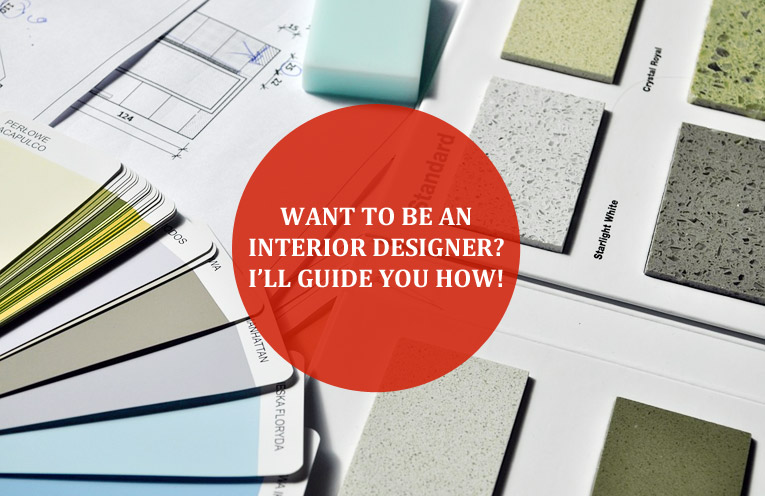 Hello Guys, I know a lot of you people out there are searching that how to get in interior designing business and set your career in this very creative and fun-loving field. So here I am for you to sharing all my knowledge about this topic regarding requirements for becoming an Interior Designer-Guide how you can do it
If you want to pursue your career in interior design, then check out the requirements for design professionals for India. They vary around the globe. What works in the USA may not apply in another country. So if you are in India and want to pursue interior designing then I am going to discuss the basic requirements which you have to fulfill in terms to get the admission successfully here in India.
Feel free to ask any questions via comment box and I'll be more than happy to answer your questions.
Introduction to Interior Designing-Requirements for becoming an Interior Designer-Guide how you can do it/strong>
Interior Design is undoubtedly one of the most sought-after professions in India today. The popularity of interior design is not just limited to the urban cities but it rapidly spreading into small towns and cities as well. Now a day's our living spaces shrinking correspondingly and because of this efficient use of available space has become a necessity for all of us.
Currently, there is a need for 100000 interior designers in India alone, which includes freelance projects as well as the jobs available in architectural and construction firms, and furniture companies. The industry is growing at a rate of 20% and is expected to do so until 2018. If you are one of those design aspirants who want to jump into interior design as a career, here's a list of things you must and should know about this popular design domain.
Job Prospects and Career Options:
So before you start preparing to get admission in interior design course you should know the job prospects and career options in this respective field.
The scope of employment opportunities for interior designers is extensive. There are many areas that the interior designer may want to specialize in such as residential (houses, flats, canal boats, and anywhere else used for domestic accommodation), workplaces (includes factories, offices, and any number of other settings), temporary exhibition designing (museums, galleries, and a wide range of other private and public settings), commercial (includes retail shops and shopping malls, warehouses, conference centers), leisure (cinemas, theatres, and gyms), hospitality (hotels, restaurants, pubs, cafes, and nightclubs), education (schools and universities), healthcare (local health centers, hospitals, nursing and care homes, and private clinics).
Interior designer has good career opportunities like: 
•CAD Designer
•Commercial Interior Designer
•Design Consultant
•Exhibition Designer
•Furniture Designer
•Institutional Interior Designer
•Lighting Designer
•Residential Interior Designer
•Design Educator
•Facility Manager
Eligibility:
A lot of reputed institutions all over India are offering study programs in interior designing. The basic qualification to get into most of these programs is a 10+2. You are also supposed to get through an entrance examination that judges your drawing and design skills.
So if you really are a creative person then I would like to suggest you prepare a portfolio of your creative work and show it at the time of admission to these study programs.
How to get there:
The 4 years Bachelor of Fine Arts (BFA) program offers specialization in Interior Design.

The school of Interior design, CEPT, Ahmadabad offers the 5-year professional programme in Interior design to candidates who have passed +2 with 55% aggregate in Maths/Biology, Physics, Chemistry, and English.

For Short Term Courses, there are various 2-3 years diploma courses available that are conducted by vocational institutes and polytechnics.
Below is the list of TOP 10 INTERIOR DESIGN COLLEGES IN INDIA
You might be interested in:
National Institute of Design (NID)


Location: Delhi




Courses Offered:




1. 4-year B.Des courses in Furniture, Textile, Ceramic & Glass Design




2. 2.5-year M.Des courses in Furniture, Textile, Ceramic & Glass, and Lifestyle Accessory Design


Strong Point: India's topmost design school in terms of faculty, exposure and placements

Vogue Institute of Fashion Technology




Location: Bangalore




Courses Offered:




1. MBA in Interior Design and Management




2. 3-year B.Sc in Interior Design




3. 1-year Graduate Diploma in Interior Design


Strong Point: Versatile choice of interior design courses and includes CAD as a part of the curriculum
CEPT University


Location: Ahmedabad




Courses Offered:




1. 5-year B.Sc in Interior Design




2. 2-year M.Des in Furniture Design




3. Master of Interior Architecture & Design




4. International Master of Interior Architecture & Design


Strong Point: One of the first Indian colleges to offer internationally oriented PG courses
Sai School of Interior Design


Location: New Delhi




Courses Offered:




1. Certificate in Furniture Samadhan




2. Certificate in Vastu Shastra




3. 1-year Professional course in Interior Design




4. 2-year Advanced Professional course in Interior Design


Strong Point: Known for its specialized certificate courses and placements

Sir JJ School of Art




Location: Mumbai




Courses Offered: 4 year BFA program in Interior Decoration




Strong Point: Known for its rich history (established in 1857) and notable alumni

Arch Academy of Design


Location: Jaipur




Courses Offered:




1. 4-year Undergraduate program in Interior Design




2. 2-year Postgraduate program in Interior Design




3. 3-year Vocational program in Interior Design




4. 1 year Short Term course in Interior Design


Strong Point: Known for its choice of courses and international programs and affiliations
IILM School of Design


Location: Gurgaon




Courses Offered: 4-year Undergraduate program in Interior and Furniture Design


Strong Point: Offers scholarships to its students based on the performance in the Aptitude/Analytical Test and Personal Interview conducted by the Institute

Shri Devi College of Interior Designing




Location: Mangalore




Courses Offered:




1. 3-year B.Sc in Interior Design and Decoration




2. Diploma in Interior Design and Decoration


Strong Point: Known for its contemporary curriculum and the second college in South India to offer Interior Design courses

Exterior Interiors Pvt. Ltd




Location: Cochin




Courses Offered: 1 year National Diploma Course in Interior Design


Strong Point: Run by an Indian corporate architectural firm collaborated with one of the largest architectural firms in the UK
College of Architecture


Location: Nashik




Courses Offered: 4-year B.Des program in Interior Design, Set Design and Furniture Design


Strong Point: One of the most reputed colleges for architecture and interior design studies