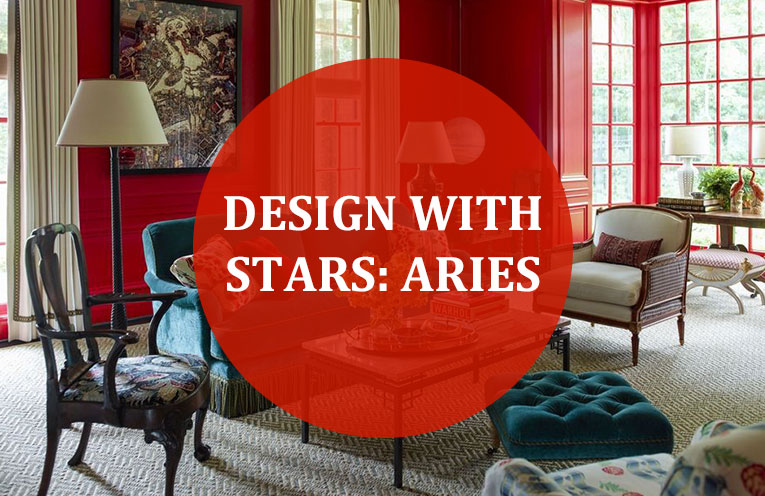 In the 12 signs, ARIES is the very first sign and basically, it's a "Head" of Zodiac. Aries season fall around March 20 – April 19. Aries sign people can be defined as a Lover of Challenges, ardent, a fighter, dynamic and restless. Aries is associated with fire means they are naturally drowning towards "Red Shades".
Discover the 'true' way an Aries person desires to live. Explore interior design and color preferences, art, ornaments, and other accessories that create the distinctive Aries environment. If you want to jump on the trend, but aren't sure how to make it work, let the stars be your guide. Here are the are the few examples for Aries sign:
Red painted walls, help to create a stylish and welcoming atmosphere in this library area. Pierre Frey linen velvet covered sofa, ottoman, Haines cane chair and the cocktail table is making a major design statement here. And the artwork is giving this interior a very elegant look.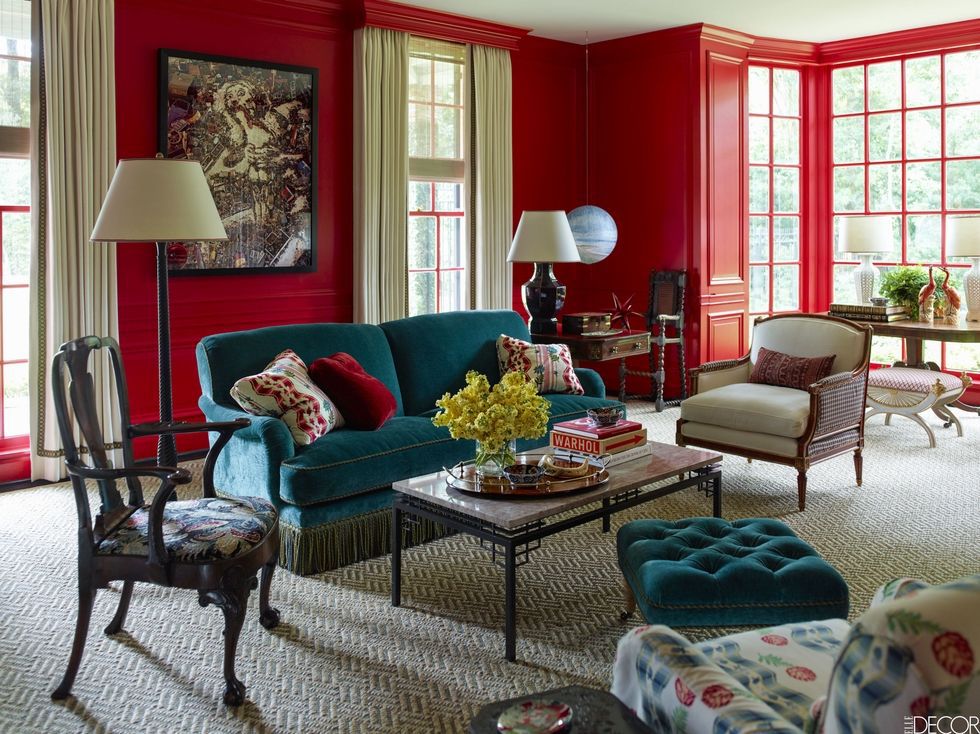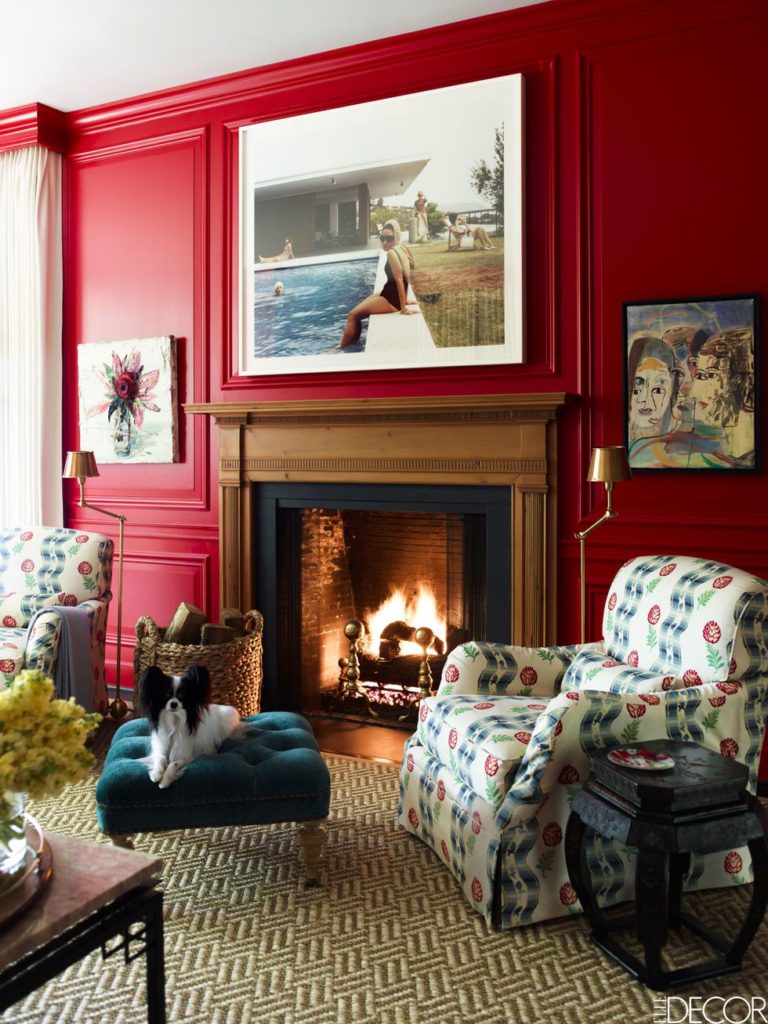 A red painted wall in the bath of this apartment is giving it a very Classy look. The selection of the tiles, sink, ceiling light, and the etchings print arts are perfect for this.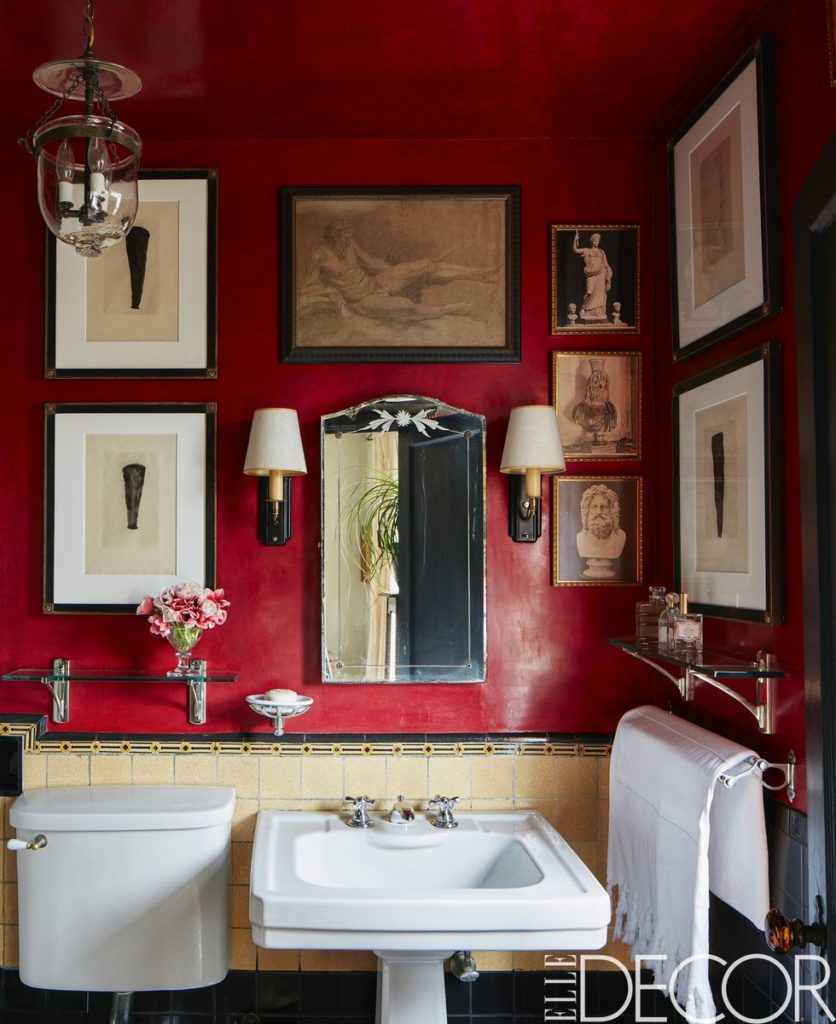 In this image, we can see a classic spin with red textured wall and matching curtains. Also, the canopy of the 18th-century bed and an antique rug is a perfect selection for this room.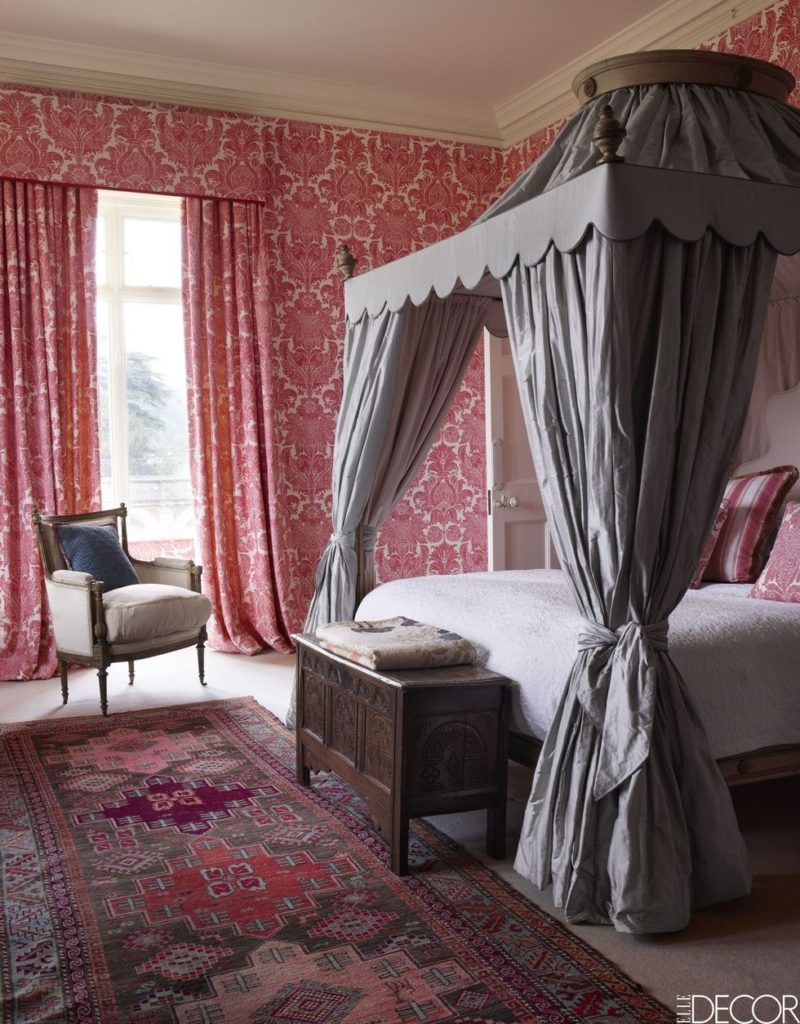 The statement red wall is perfect for the corner of this kitchen. Dutch plates on the wall, an Indian chair, and the classy table is making this corner very beautiful.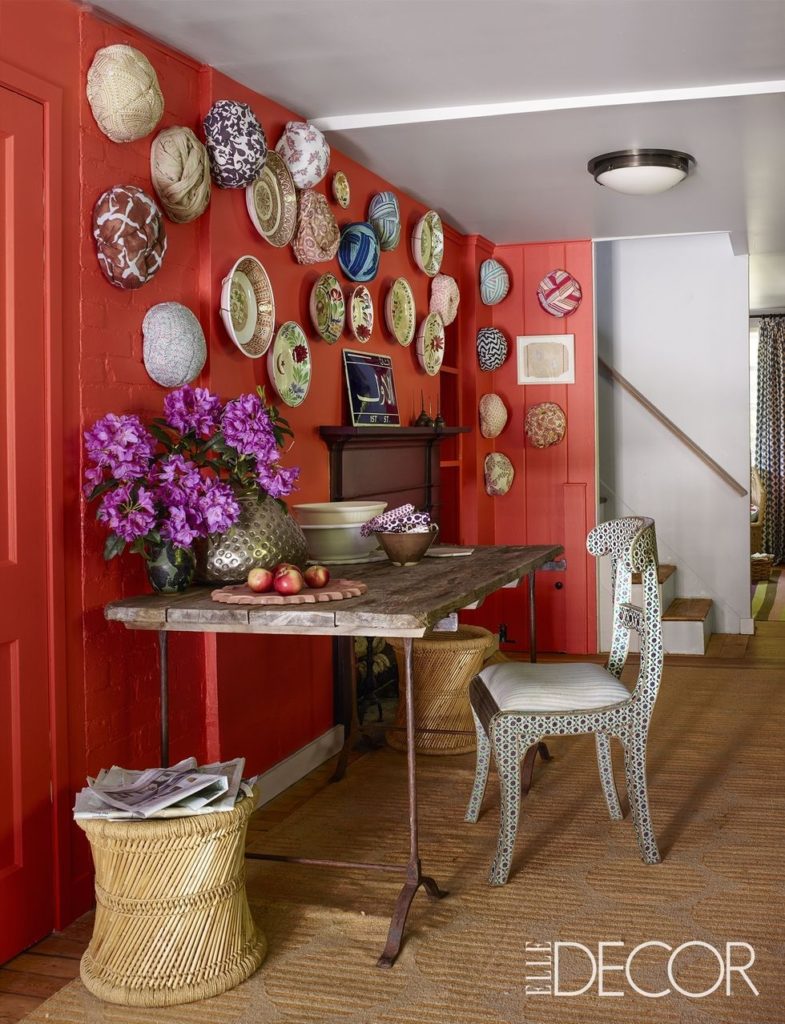 The textured red painted wall in this dining are giving this interior a very elegant look, custom-made chandelier and the loop chairs are the centerpieces for this interior.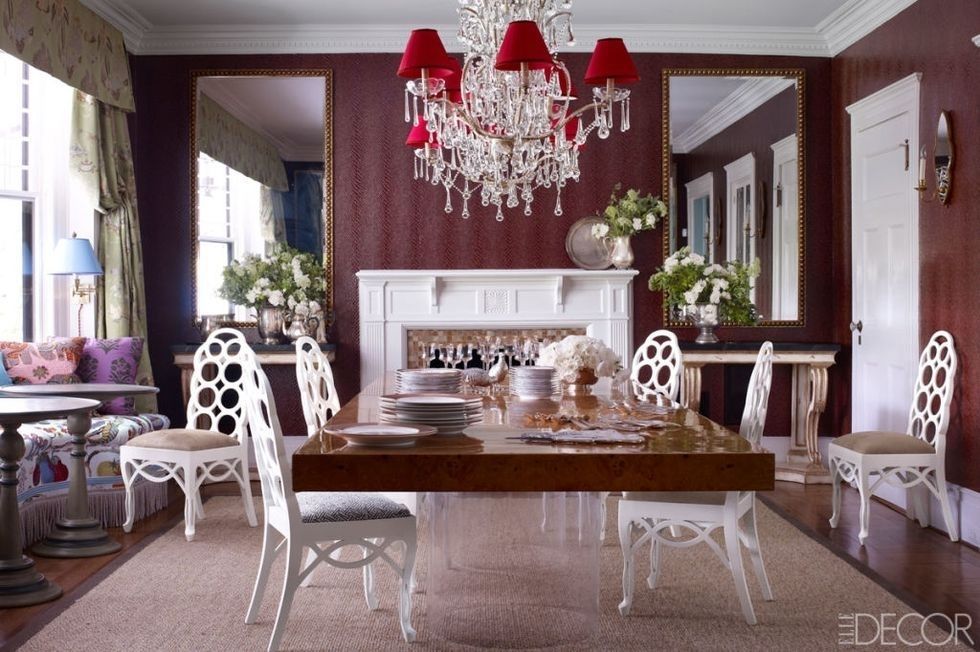 In this image, red wallpaper on the wall creates a sophisticated yet sensuous backdrop for space. And also the headboard of the bed covered with red Valentino velvet is undeniable.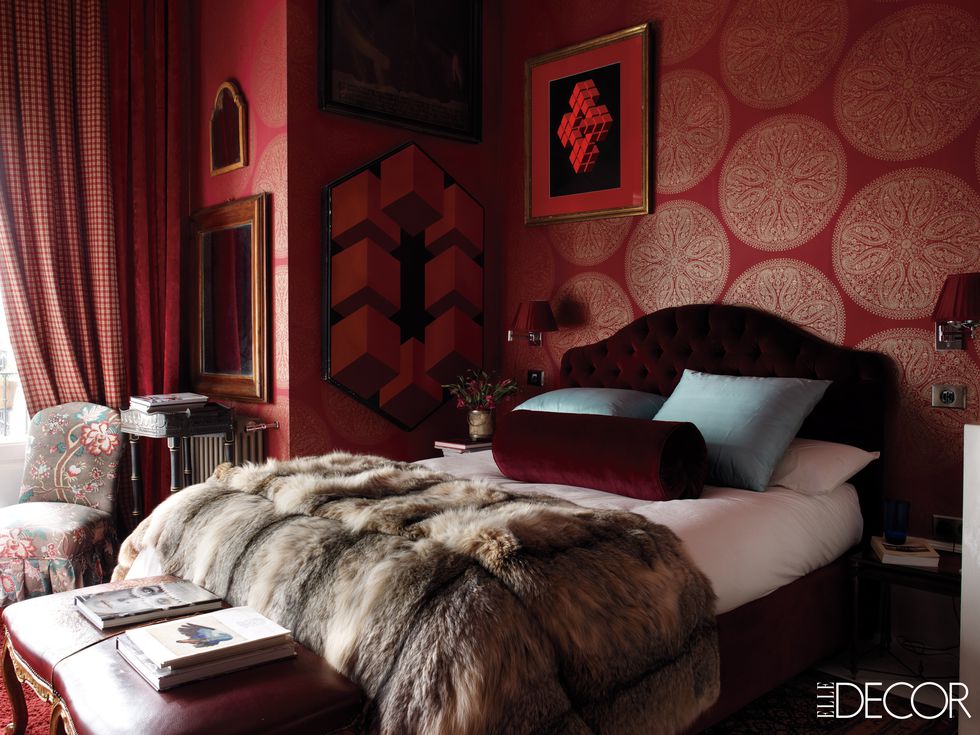 The matte red wall, an English chandelier from the 90's, classy chairs and the table in this room are the perfect combination for a cozy yet elevated aesthetic.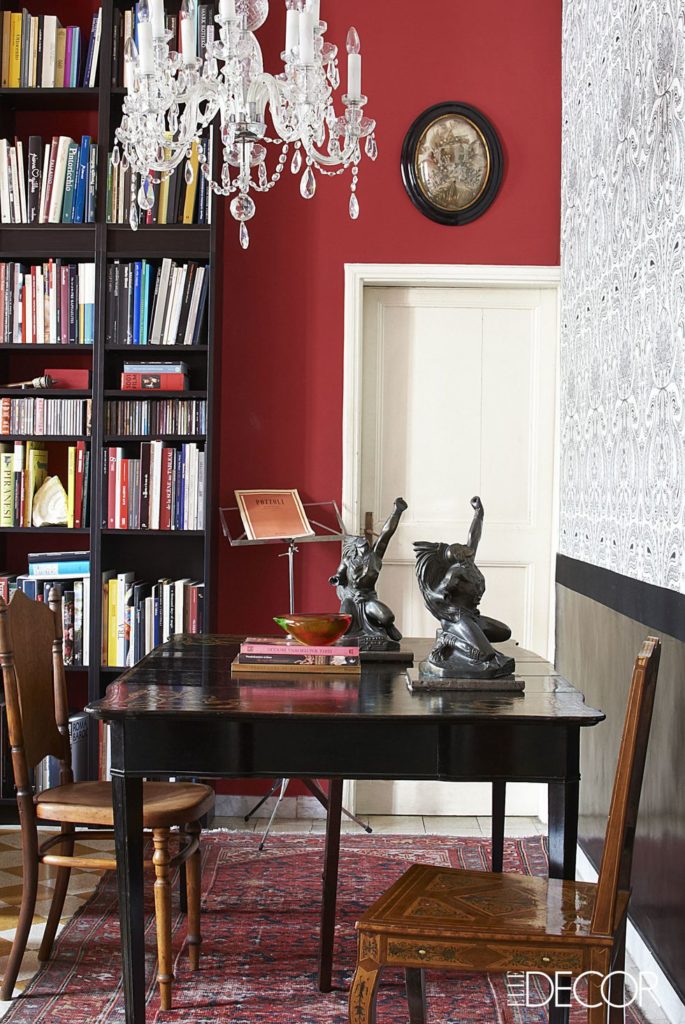 Red walls with white ceilings, Chippendale armchair at right covered in fabric, cotton cozy sofa and the custom-made tatami mat is giving this interior a very sophisticated look.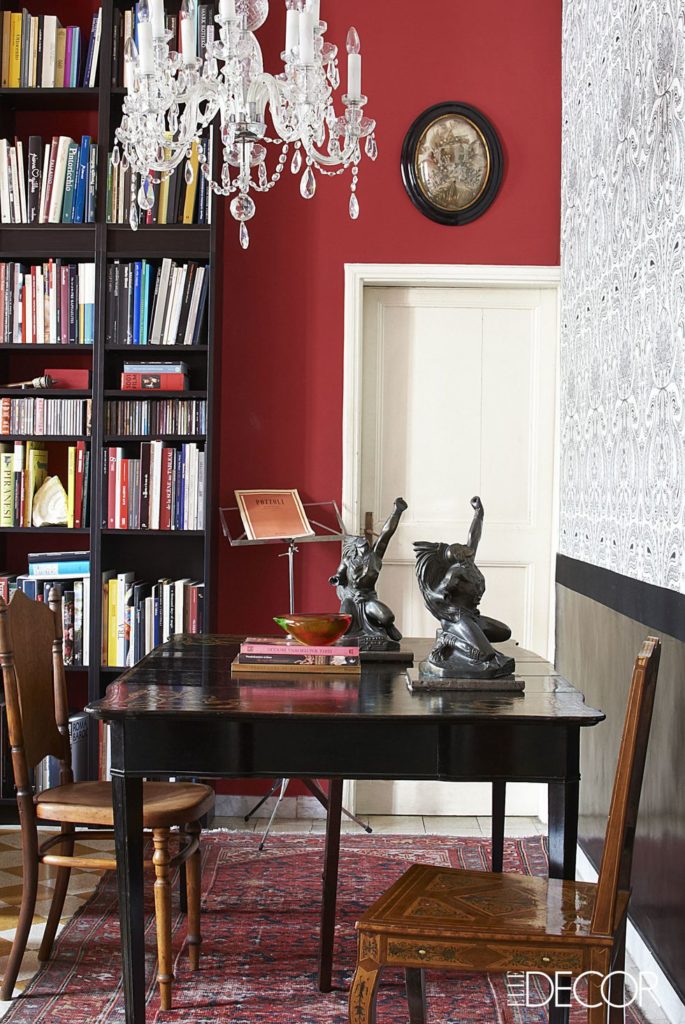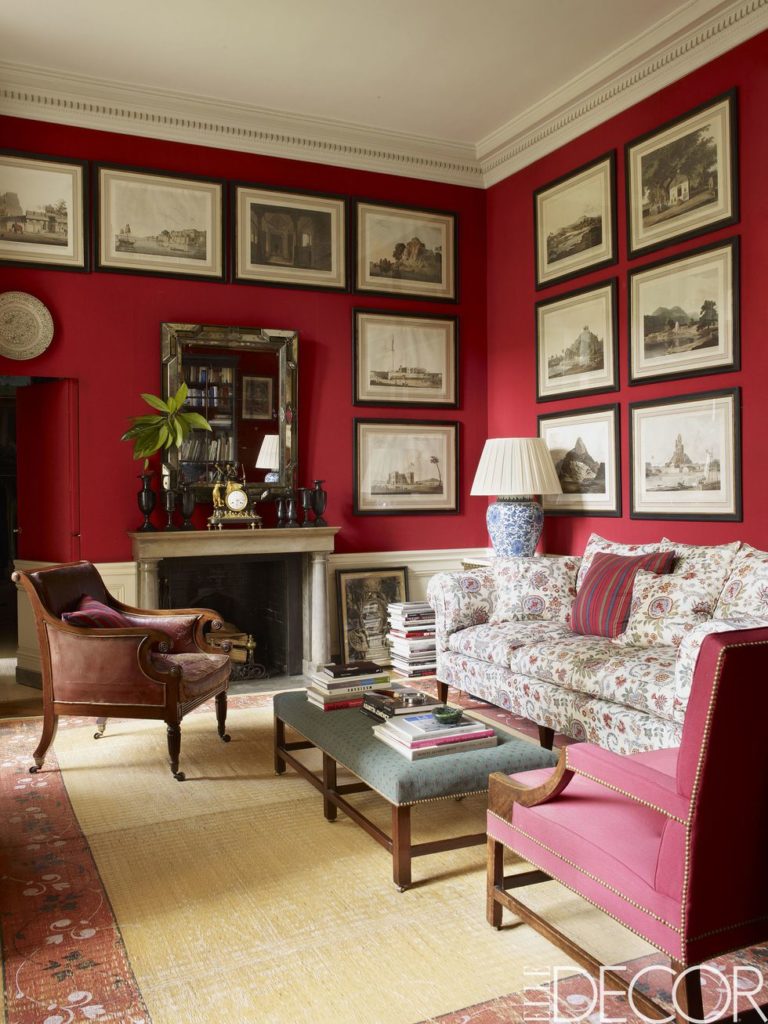 Hallways and entryways are the places that we always ignore or less concern about, but these areas are transitional spaces which are the most important.  Red custom-lacquer finish in this areas can give these spaces a new life.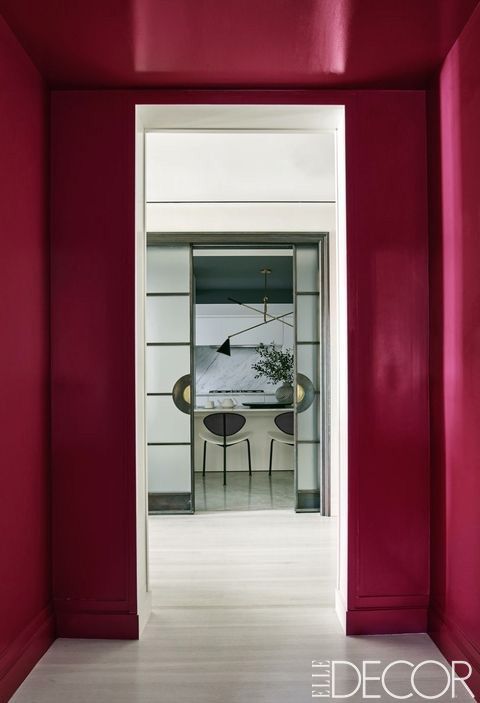 For the kid's room, bright red wallpaper offers a joyful contrast to the cheese color painted ceiling, and the blue striped rug is giving this room a happy place for kids.