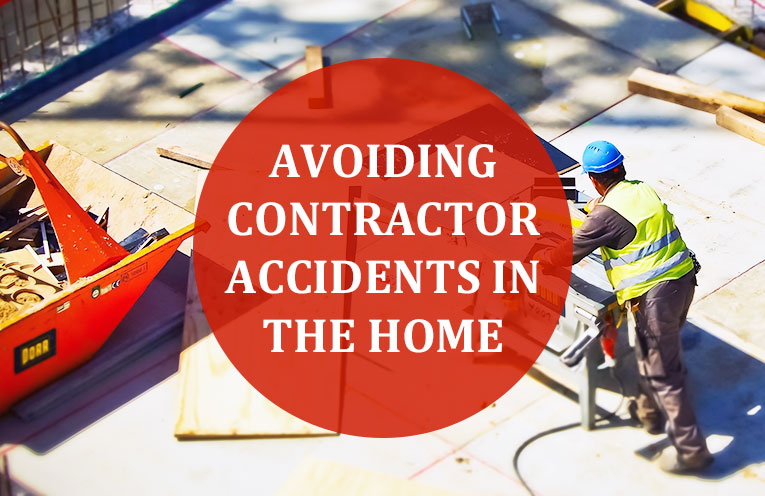 Having work done on your home, whether it's a simple one-day project or an entire renovation, is exciting, and so it should be. After all, work carried out on your home is going to enhance its appearance and, hopefully, bump up its value.
With that said, even the simplest of home renovations can turn into a huge disaster which will not only make you regret your decision to hire a contractor but have you considering whether your entire project should be abandoned.
Although contractor disaster stories are few and far between, these situations do happen, and they are a common enough experience that you should keep them in mind. Work-related accidents (such as trips and falls) and being tricked by a cowboy contractor are just two of the more common problems which we hear about.
1: Some Contractors Are Unsuitable for the Job
This is by far one of the more common reasons for so-called "contractor disaster stories" which can completely turn a home improvement project on its head. Most of the time, these problems are caused by "cowboy contractors" who, for whatever reason, aren't suitable for the job at hand.
They may have lied about their credentials, have no experience, might not be using the right equipment or simply may just be careless. For whatever reason, these contractors are a disaster waiting to happen. When you are hiring a contractor, it is vital that you exercise caution and due diligence to properly look into their background and determine whether they are suitable.
Facebook is a goldmine for this, especially if you are hiring a local contractor, as people are quick to air their grievances online.
2: Painting & Decorating
It's hardly surprising that one of the biggest complaints when it comes to contractor problems and disasters is related to painting.
Professional-grade paint is made to last and if it gets on your floors, especially carpet or hardwood floors, the damage often isn't fixable. No matter how much you scrub a carpet which has had paint spilled on it, you are never going to get it to come clean.
3: Scuffs & Scratches
Another common area where contractor problems arise relates to hardwood flooring which can easily be scratched and scuffed by a contractor who carelessly throws their tools around or drags furniture around so that they can get to certain parts of a room.
It's not just hardwood flooring, though. Laminate flooring and even heavy and fluffy carpets can be damaged by contractors who aren't careful when they are carrying out their work. Flooring isn't exactly cheap, and these problems can be both very expensive and stressful.
When you are hiring a contractor, it is important to exercise caution and look into the background of all potential candidates. Any contractor you do hire should be an established professional in a more niche area such as painting and decorating – avoid hiring a generalist contractor where you can because a jack of all trades is often a master of none.