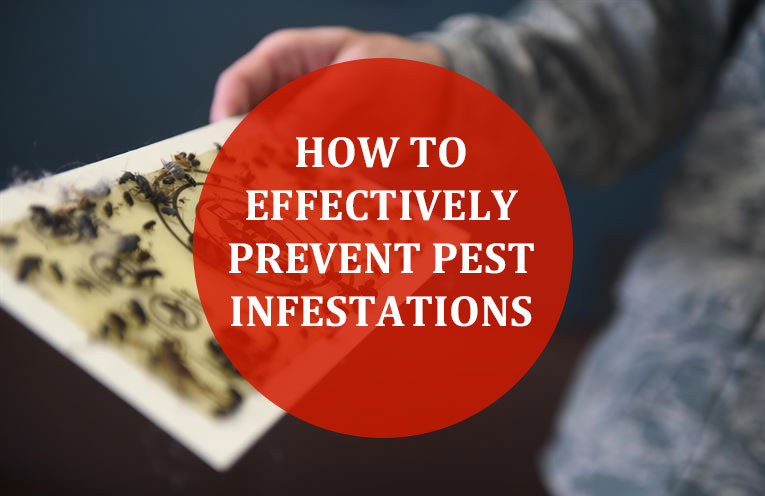 Although summer is over, pests still enjoy warm temperatures. Contrary to popular belief, pest infestations can also happen during autumn. Unfortunately, most homeowners do not even know what the common household pests are so it should be no surprise to see that preventative measures are rarely implemented.
Fortunately, preventative maintenance is not as difficult as you might think. If you want to prevent infestations, you want to take some common sense actions, including the following:
Always store your food in airtight containers.

This is because ants are attracted by leftovers. The best choice is to store food in jars that have rubber seals or Tupperware.


---

The

trash should always have a tight lid

on it. This lid needs to be kept on and trash has to be moved to outside dumpsters. You want to do this as soon as you can.


---

Make it

routine to check the office or the home for the presence of holes or cracks

in the foundation, vents, and walls. Whenever they are found, seal or fill them. If you cannot do this, contact a professional to get it done for you.

This is important since it prevents many pests from entering the home

, including roaches and termites.


---

If there is

landscaping that is in direct contact with the home, pests have a direct access path towards the indoors

. This is why your bushes and trees have to be placed away from a building. Whenever this is not possible, at least trim landscaping so you can prevent touching.


---

When

there are leaks, fix them as soon as you can

. The presence of standing water is a magnet for many pest types.


---

Regularly clean floors, tables, and countertops

in order to prevent the buildup of food or crumbs.


---

Install screens on storm doors and windows

. This allows you to get the fresh air you love and keep numerous pests outdoors.


---

Remember that

termites and beetles really love wood

. This is why you want to

eliminate scrap wood present on the outside or inside of a home

.


---

The

entire home should be kept clutter-free

. Many pests hide in areas that are dark. If there is a lot of clutter present, the pests have many places to choose and hide.


---

Pest control products have to be used

. This includes sticky paper, sprays, zappers and everything that would be appropriate based on what pests are prevalent where you live.


---

Check pests for fleas before they enter the home

. If fleas reach an indoor environment it is really easy for them to spread and difficult for you to get rid of them.


---

Frequently vacuum your home

in order to get rid of pests and eggs they might have laid.


---

Citronella candles can be burned outdoor

s in order to prevent the appearance of mosquitoes.


---

Seriously consider using rock or gravel for landscaping

as opposed to wood mulch.
All the tips above will help you to get rid of most pests that could enter your home but remember the fact that sometimes, no matter what you do, infestations still happen. If this is the case you want to contact professionals.