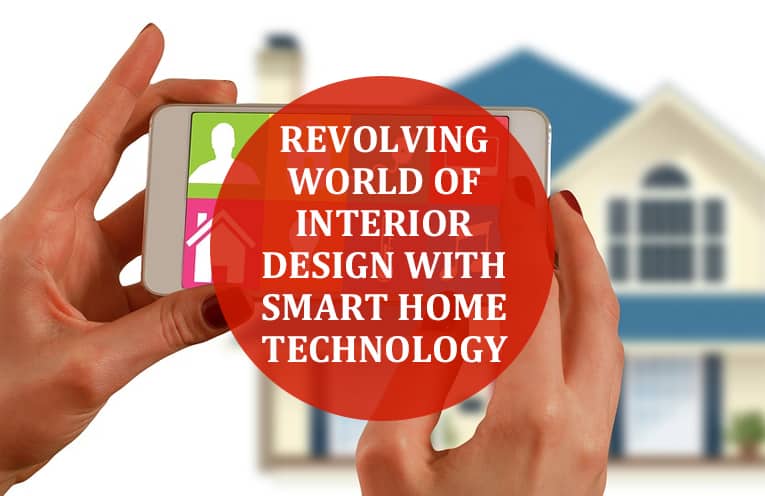 #GetFitWithFlipkart and #SmartHomeRevolution
It's always impossible to predict the future, and a lot of us witnessed the world of home technology change dramatically over the last 30+ years that no one could have ever been predicted.
We've come a long way since the black and white televisions and sprawling wires of the late nineties. With 4K projectors and screens, we can always experience a lifelike picture. We no longer have to decide between implementing the latest technology into our homes and having a home that looks good without any heavy metal like techno hanging around.
Smart home devices are now both fashionable and functional; you can always take an example by Google Home Compatible Products. Cutting edge interior designers are starting to answer the question: How can we use smart home products to improve on design and functionality in residential spaces?
As expected, technology is all set to play a huge role in the future of interior design. But for people like us, the question is always remain the same, which technologies? And how might we use them? For anyone like me who love the interior design or wants to work in this very creative design industry– here's what the future has in store for interior design.
1. Personalized / Human-Centric Smart Lights
Lighting is, undoubtedly, the single most important aspect of interior design and can be overlooked easily. Good lighting can create an illusion of a big space, enhances furniture and decoration and even has an effect on emotion and mood. Smart lights take home lighting to a whole new level. Walking into a room and having the smart lights system not only sense your presence in the room but also adopt a different brightness level/mode according to the time of day drastically changes the way you experience your home.
Smart door locks that work with the camera are the lifesaving invention of the era. When it comes to getting a smart door lock most of us look for something that could be integrated with the camera. When most of the interior designers focus on their design there are some intelligent interior designers who don't look over the security aspect of their client and they opt for the best security system that will have both, smart lock that works with the camera.
It's a great way to protect their home and loved ones. These locks and camera can be operated via mobile phones which is a great addition for those who have a habit to forget their keys in the house.
3. Automated Window Treatments
Automated window treatments typically have 2 options, depending on the clients need automated lift or automated tilt. Automated window solutions offer quiet, precision control of window treatments for convenient daylight management while saving energy and enhancing your room decor.
They can be operated by remote or wall switch as per your requirements and convenience, they can be very useful for senior citizens or specially abled people who generally need helps for their regular work.
4. Smart Interior App For Everyone
A Smart interior app is something that anyone who knows how to operate a computer or phone can use to create a basic structure of how their space should look like. These apps can have advanced features and can be a part of Virtual Reality technology as the interior designers can walk their client through a room they have created or explained their idea of the architectural structure by actually being beside it.
A few years ago, who would believe that we can control our Television and other major things with only our Voice and no need to move even a single finger? Like no one but it's a reality of today's world and a big help to specially-abled people.
6. 3D Printers
The advanced 3D printing is helping the interior designer's world to such an extent that some believe we are to enter in another industrial revolution. With the help of 3D printers, Interior designers can quickly demonstrate their designs and this innovation allow their clients to touch and feel their ideas in real life form. With this advanced 3D printing technology, the time between conceptualization and implementation is drastically reduced. This speeds up an interior designer's work and goes easy on client's pockets – a win for both parties.
Flipkart has a special range to convert your home into a Smart Home; Smart Home, Smart Camera & Smart lights. Make Sure you go through their website and make your day to day like little more easier.